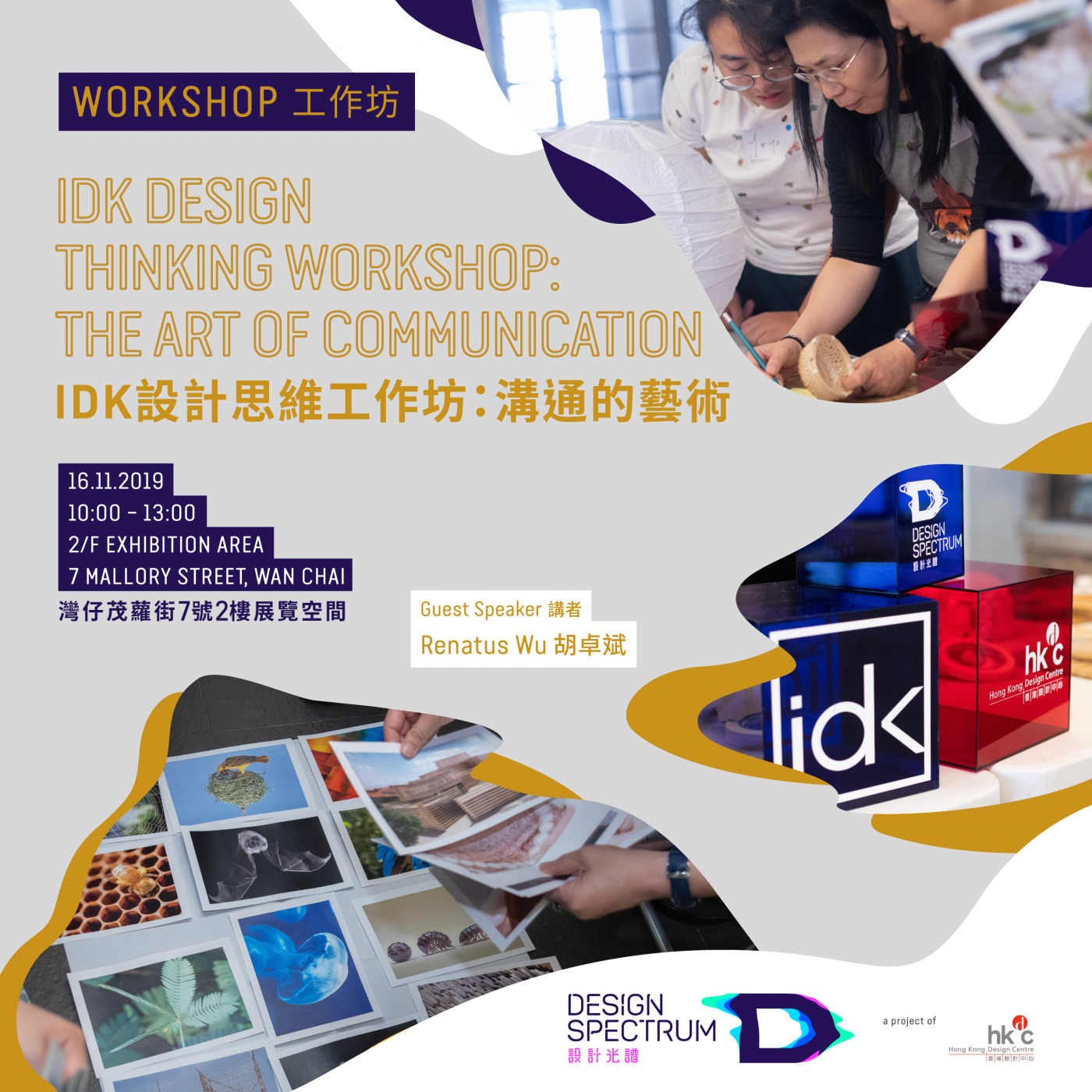 IDK Design Thinking Workshop: The Art of Communication
The art of communication is particularly important in the design process. In this workshop, you will re-imagine the norm of communicating ideas and concepts, via embracing peer collaboration and co-creation.
Design Spectrum x IDK Design Thinking Workshop Series
The workshop series aims to explore the inspirations brought by visionaries behind Design Spectrum's concurrent exhibitions, and to re-discover the connections between Design, Creativity and Innovation.
About Institute of Design Knowledge (IDK)
The Institute of Design Knowledge (IDK) imparts design knowledge and innovation training to enhance the competitiveness of local industries by exploring, developing and sustaining innovative approaches in the workplace.
VENUE
2/F Exhibition Area
DATE & TIME
16.11.2019 / 10am - 1pm
Difficulty
Beginner
Format
Short lectures & group exercises
Guest Speaker
Renatus Wu
Target Audience
Designers, students and anyone interested in Graphic Design and Story-telling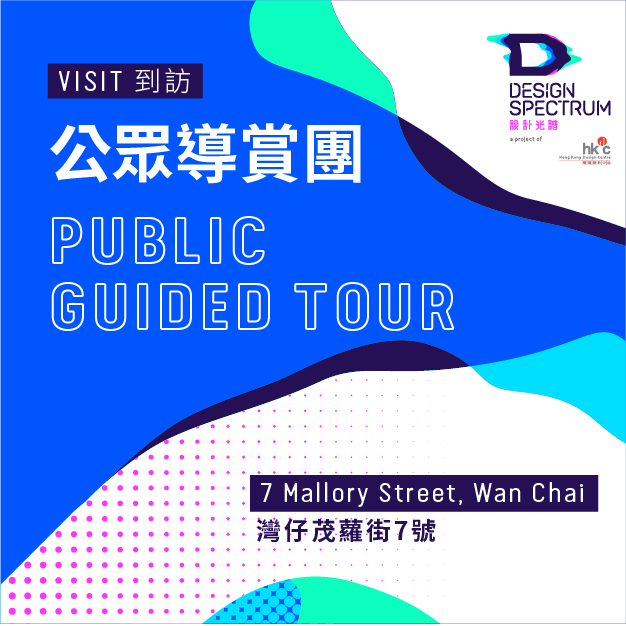 Public Guided Tour
Join us to explore Design Spectrum! Surrounded by the unique ambience of 7 Mallory Street, you will be on a stroll around G/F Showcase & 3/F Gallery in this Guided Tour. Our docent will lead you to understand our design exhibition and shed light on the creative concepts behind the exhibits.
DATE & TIME
2019.10 - 2019.11