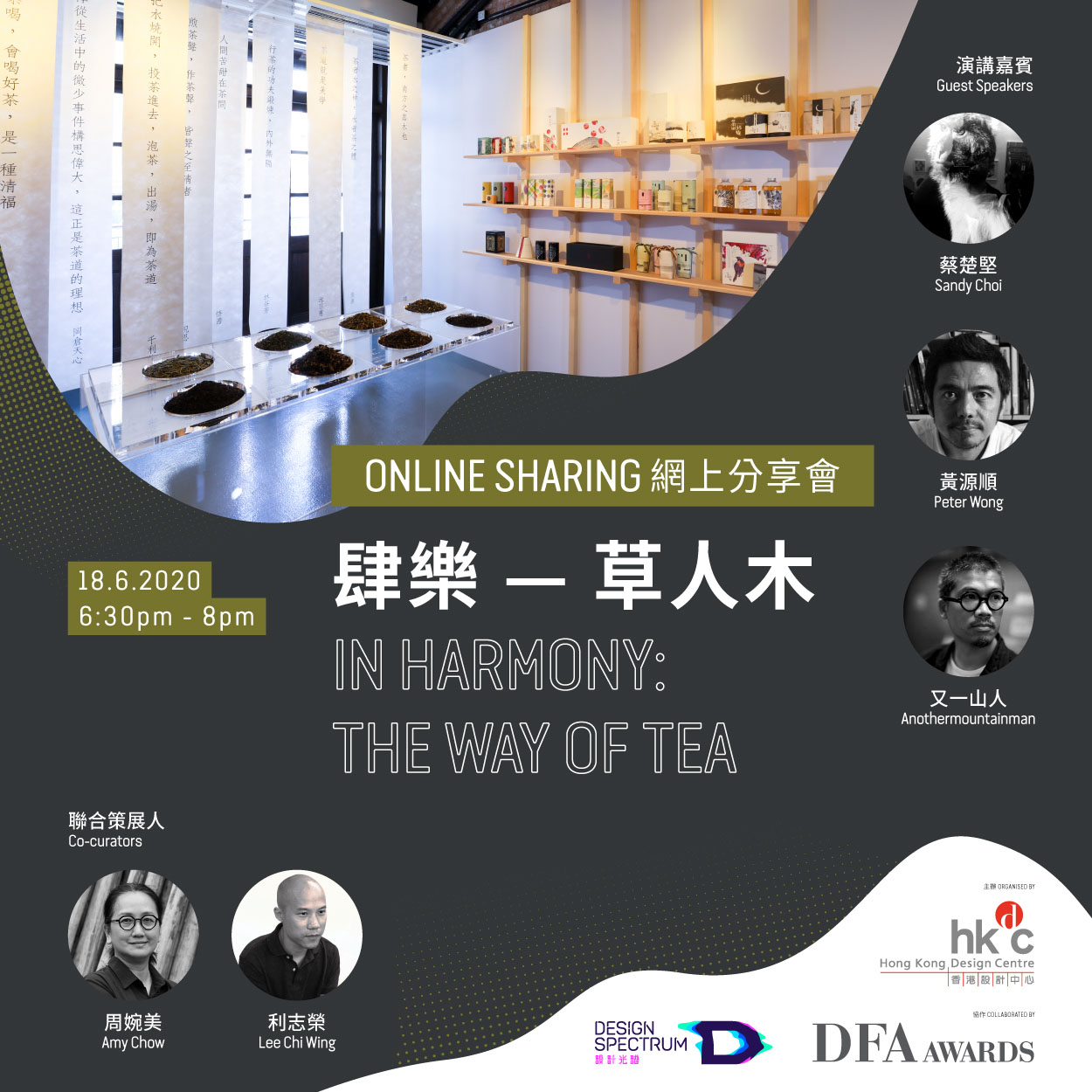 In Harmony: The Way of Tea Sharing
The sharing will invite local designers to share their experience and thoughts in different perspectives, including aesthetics and the relationship between human and nature. It will be moderated by Co-curators, Amy Chow and Lee Chi Wing.
Remarks:
The Sharing will be conducted in online platform.
DATE & TIME
18.6.2020 / 6:30pm - 8pm
In the last two decades or so since graphic designer Sandy Choi returned home to Hong Kong from London with a degree in Graphic Design from Saint Martin's School of Art in 1985, his work has won numerous local and international accolades, including awards from British D&AD, New York Art Directors Club, Cannes festival, Warsaw International Poster Biennale, Le Salon International de l'Affiche Paris, Hong Kong International Poster Triennial, HK4As and HKDA.
Prior to founding his own design consultancy Sandy Choi Associates Limited in 1997, Sandy had worked for several years in a number of noted design companies including Steiner&Co as well as in advertising agencies for nine years – first as art director and then Creative Director for Euro RSCG Ball Partnership in Hong Kong and later, as the Executive Creative Director for J. Walter Thompson in Shanghai.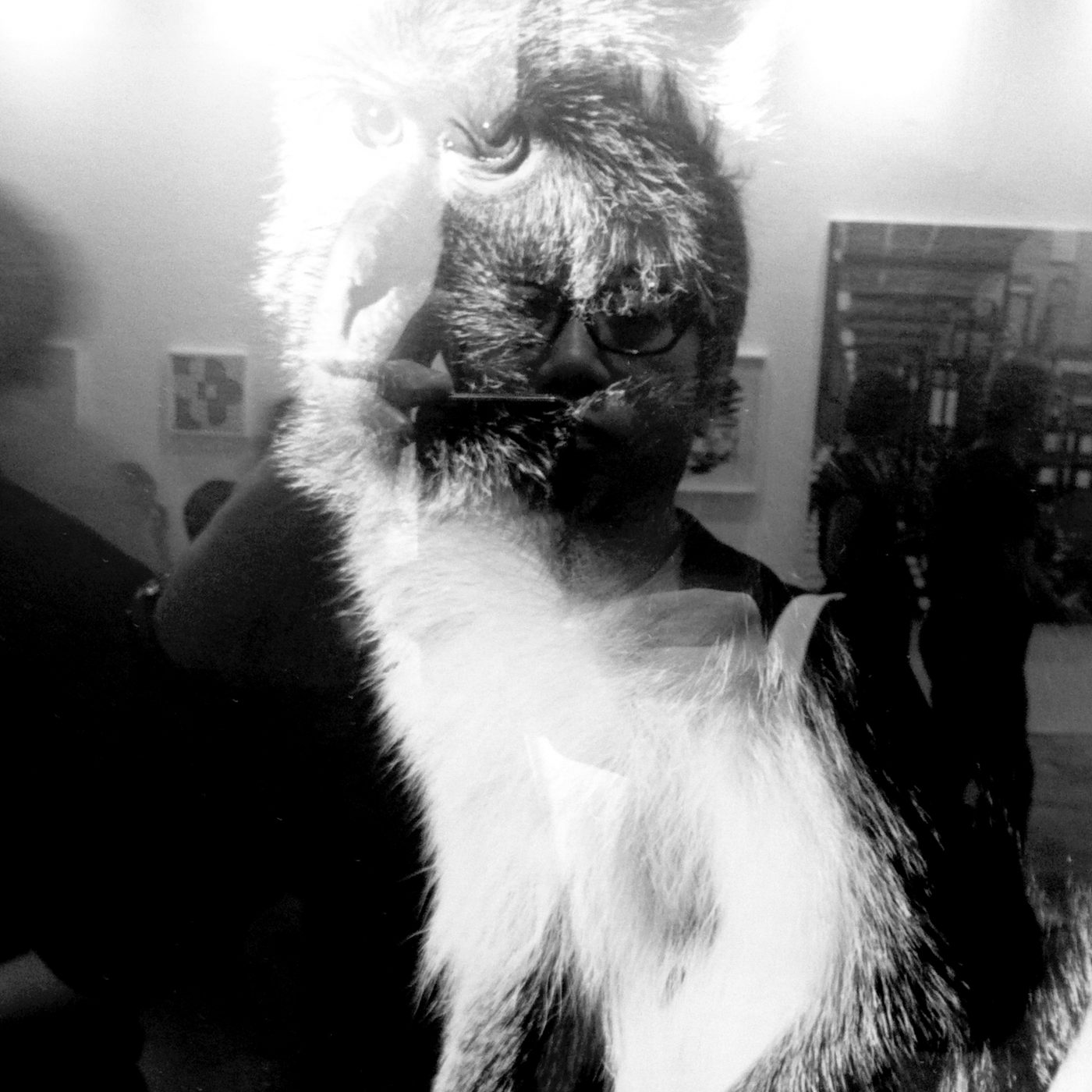 Sandy Choi
Founder, Sandy Choi Associates Limited
After graduated from the Arts Faculty of Hong Kong University, Wong joined the leading lifestyle magazine City Magazine in 1988 and promoted as Chief Editor in 1992.
In 1994, he founded his design company Fill in the Blanks Ltd and PR agency Linkage Communications Co. Ltd.
In 1999, Wong returned to City Magazine as Publisher and Chief Editor. In 2003, the Modern Media Group acquired City Magazine and he was appointed as the Publishing Director of the Group.
In February 2008, he started working as the founding member and Chief Editor of the biweekly LifeStyle Journal by Hong Kong Economic Journal. In 2014, he founded the cultural lifestyle magazine MAGAZINE P.
Wong is the Editorial Director of VOGUE (Hong Kong edition) since November 2018.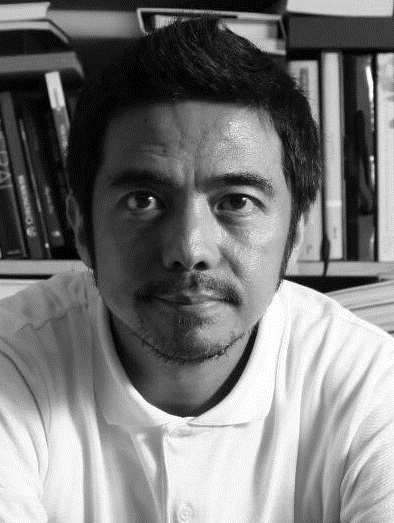 Peter Wong
Editorial Director, Vogue Hong Kong
Stanley worked as a graphic designer for 5 years before he began his career in some of the most distinguished advertising agencies. He established 84000 Communications in 2007.
Stanley is the recipient of more than 600 local, Asian and international awards for his art, design, photography and advertising works. Many of his art works have been exhibited local and overseas galleries and museums for more than 100 shows included solo show in Tokyo ggg in 2015, and are now part of their permanent collection. IWong was also awarded the Artist of the Year 2011 (Visual Arts) from Hong Kong Arts Development Awards and the Hong Kong Contemporary Art Awards 2012 from Hong Kong Museum of Art.
In 2004, Stanley was inducted into Alliance Graphique International (AGI) a prestigious institution whose membership comprises the most elite graphic designers from around the world. Wong has gained international awareness with his 'red-white-blue' collection, which he represented Hong Kong at the 51st Venice Biennale in 2005.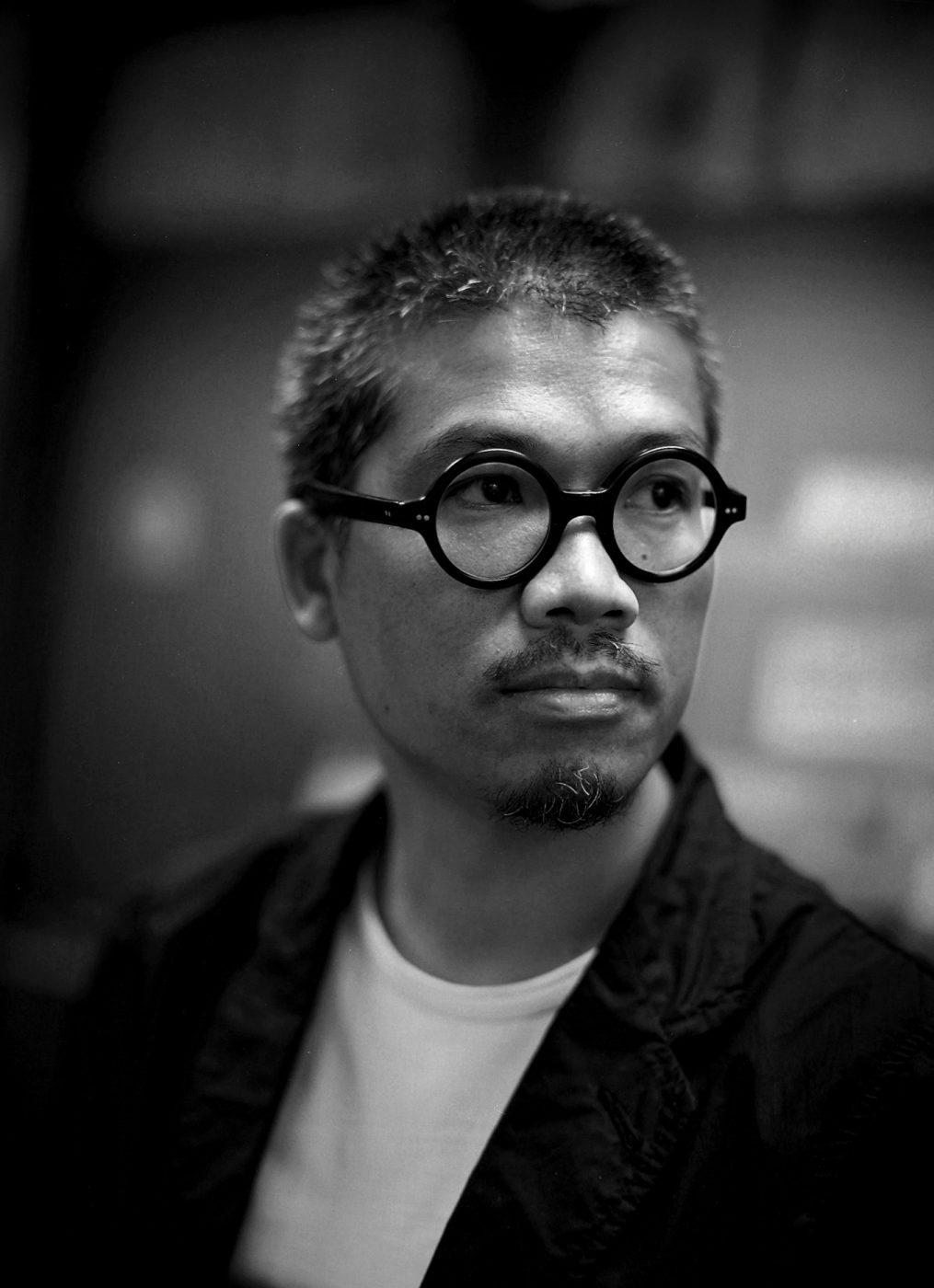 anothermountainman
Founder, 84000 Communications