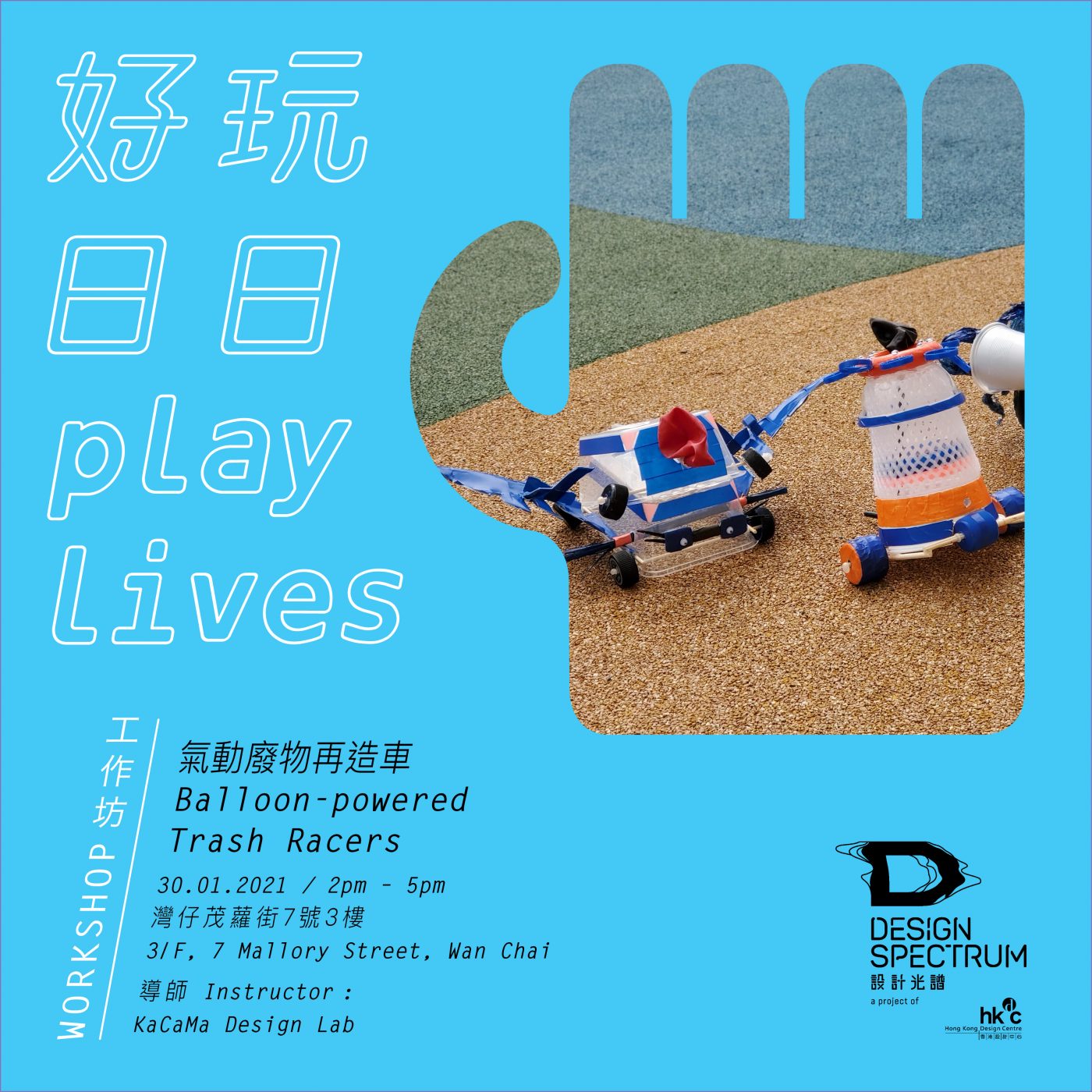 【Play Lives - Design Workshop】Balloon-powered Trash Racers
2020 has recast peoples' lives the world over. As the outbreak of the COVID-19 forced families to confine themselves to their homes, so has consumption of take-aways delivered in disposable packaging shot through the roof, polluting the world with mountains of solid waste and spoiling our future. In this workshop, competing participants will create and experiment with personalised balloon-powered racers made from domestic waste to race their way out of the trash. Fasten your seatbelt, escape this trash world!
Remarks for Participants:
A. All participants are required to take temperature check before admission. Participants with fever symptoms will not be admitted.
B. All participants must sign a form confirming they have not confirmed infection for Covid-19 and/ or been under compulsory quarantine imposed by the Department of Health. Hong Kong Design Centre reserves the final right for permission of entering the workshop venue if you are not able to complete or confirm the matters as set out in this form.
C. All participants must wear a mask at all times during the activity. Eating and drinking is not allowed. Participants without wearing a mask will not be admitted.
D. Participants are encouraged to use alcohol hand sanitiser before entry.
E. In light of the current pandemic situation, the Organiser reserves the right to cancel, postpone or change any details such as dates of all events. Participants will be notified through emails or phone calls.
VENUE
Room 305 & 307, 3/F
DATE & TIME
30.01.2021 / 2:00pm - 5:00pm
NO. OF PARTICIPANT
15
LANGUAGE
Cantonese
KaCaMa Design Lab excels in sustainable design and exploration of new design strategies that foster positive community and environmental values. They carry out novel product and service design through community driven intervention, brand building, event curation and projects for enabling cultural development. In recent years, they established certain numbers of community cooperation programmes and projects for the enhancement of local public space in which meaningful interaction between diversified communities and environmental issues are addressed.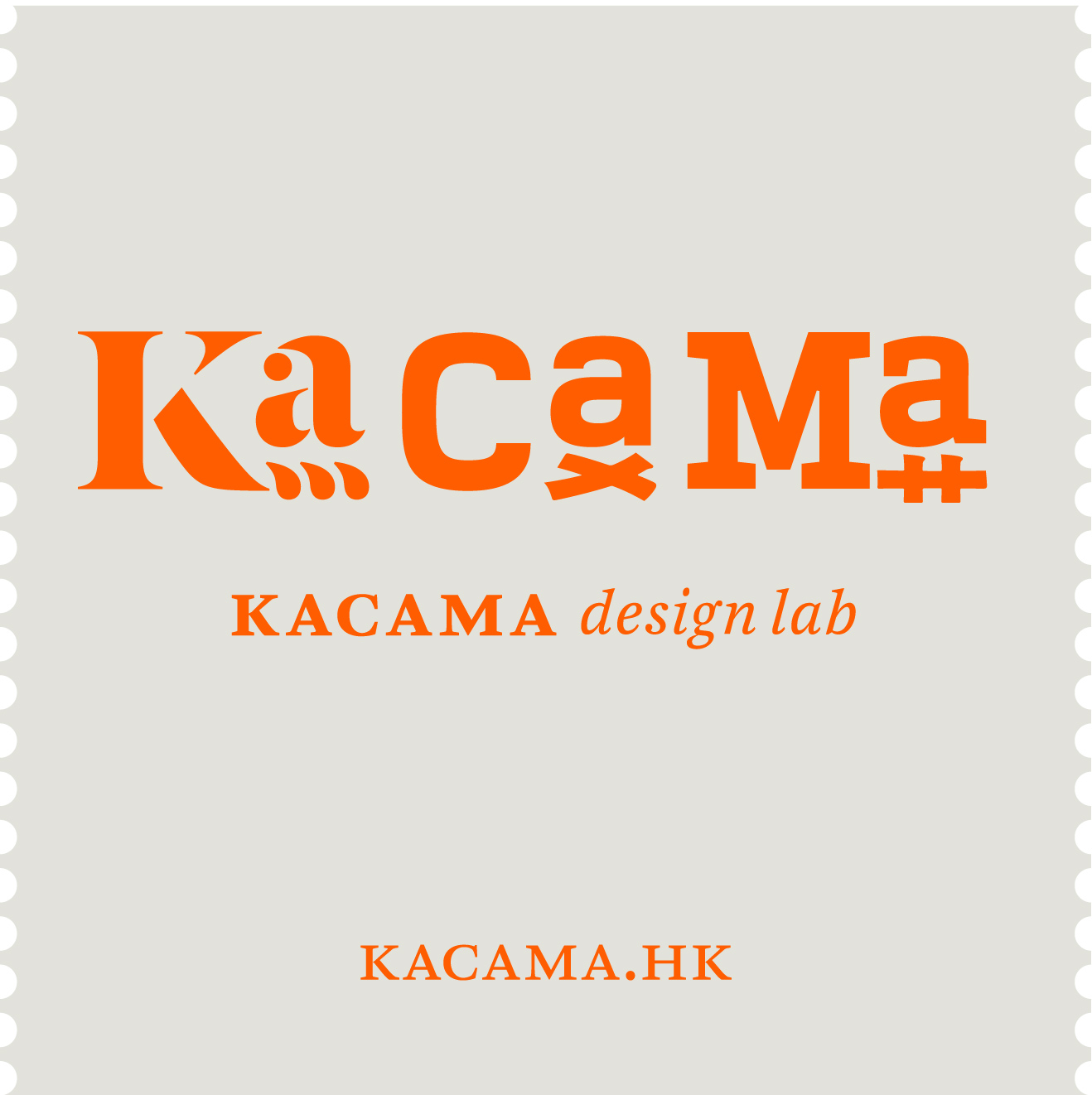 KaCaMa Design Lab