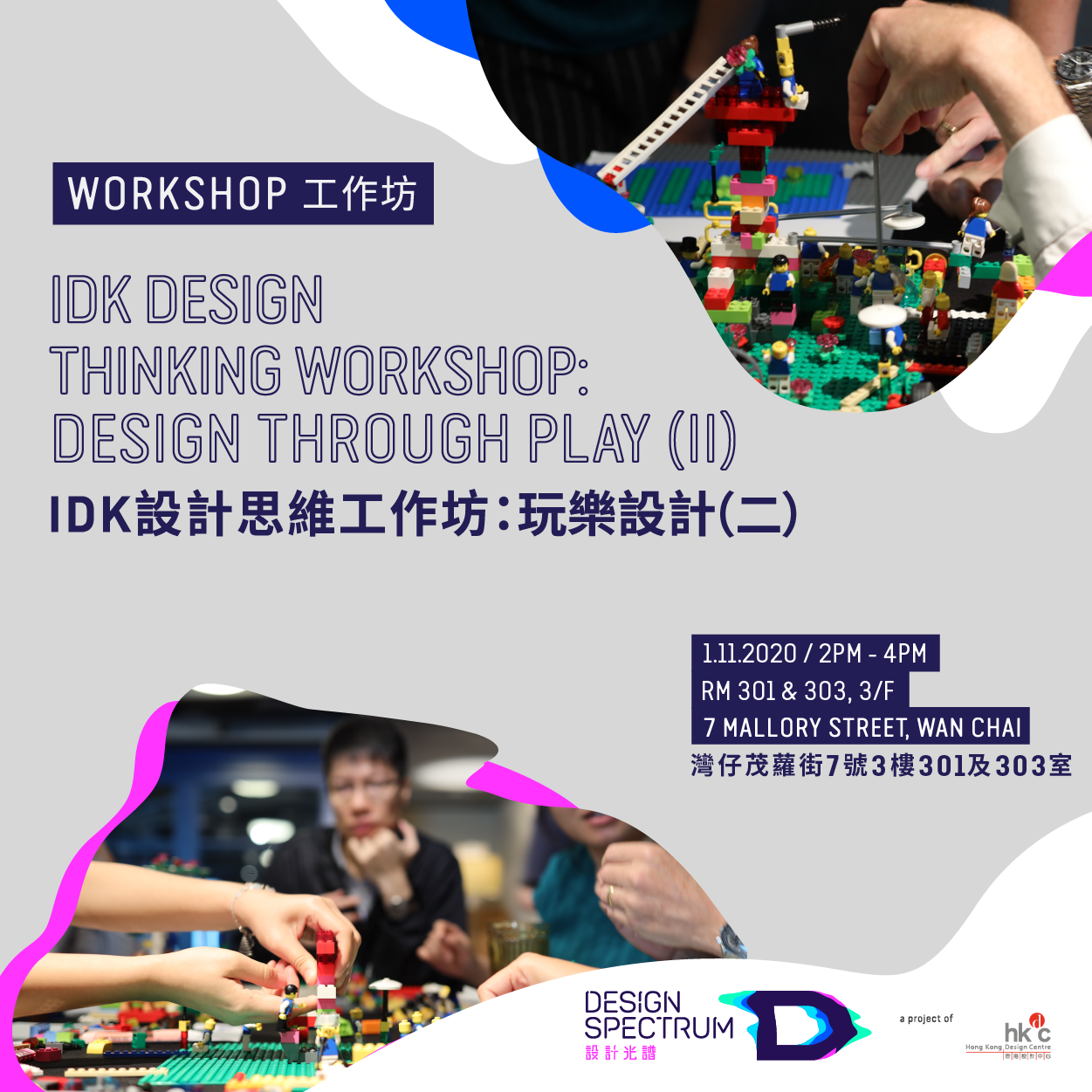 IDK Design Thinking Workshops:
Designing through Play (2)
Idea Generation through Play (with the LEGO® Serious Play® Method)
Human's ability to play enables us to communicate with our world via different senses – it also allows us to sharpen our sensory skills to create and design our futures. In the upcoming workshops brought to you by the Institute of Design Knowledge (IDK), join us to have a taste of how to "think with your hands" by using the LEGO® Serious Play® Method in two important aspects of Design Thinking: visual storytelling and idea generation.
***Each participant will use a brand-new LSP Window Exploration Set (take it home to continue the journey)
Remarks for Participants:
A. All participants are required to take temperature check before admission. Participants with fever symptoms will not be admitted.
B. All participants must sign a form confirming they have not confirmed infection for Covid-19 and/ or been under compulsory quarantine imposed by the Department of Health. Hong Kong Design Centre reserves the final right for permission of entering the workshop venue if you are not able to complete or confirm the matters as set out in this form.
C. All participants must wear a mask at all times during the activity. Eating and drinking is not allowed. Participants without wearing a mask will not be admitted.
D. Participants are encouraged to use alcohol hand sanitiser before entry.
E. In light of the current pandemic situation, the Organiser reserves the right to cancel, postpone or change any details such as dates of all events. Participants will be notified through emails or phone calls.
VENUE
Room 301 & 303, 3/F
DATE & TIME
01.11.2020 / 2pm - 4pm
NO. OF PARTICIPANT
20
LANGUAGE
Cantonese
Target
Practitioners in design or creative industry
Stanley is the first LEGO® SERIOUS PLAY® (LSP) practitioner and trainer in Hong Kong. People inspired though his designed LSP programmes comes from all walks of life: private, education and public sectors; junior to senior level, young to old; local to overseas. Stanley advocates the use of design thinking values in daily business. He is a renowned executive consultant, specialised in catalysing corporate innovation and driving last mile change in organisations and teams of different sizes. His area of focus in research is business anthropology. Stanley is in leading position of various entities: KOBO (Manufacturing), Yumtake (AdTech), ACADEMY INK (Human Research, Executive Training and Consulting), JCI Hong Kong (Youth Leadership), 2GHK (Family Entrepreneurs) and La Violet Charity Foundation (Education).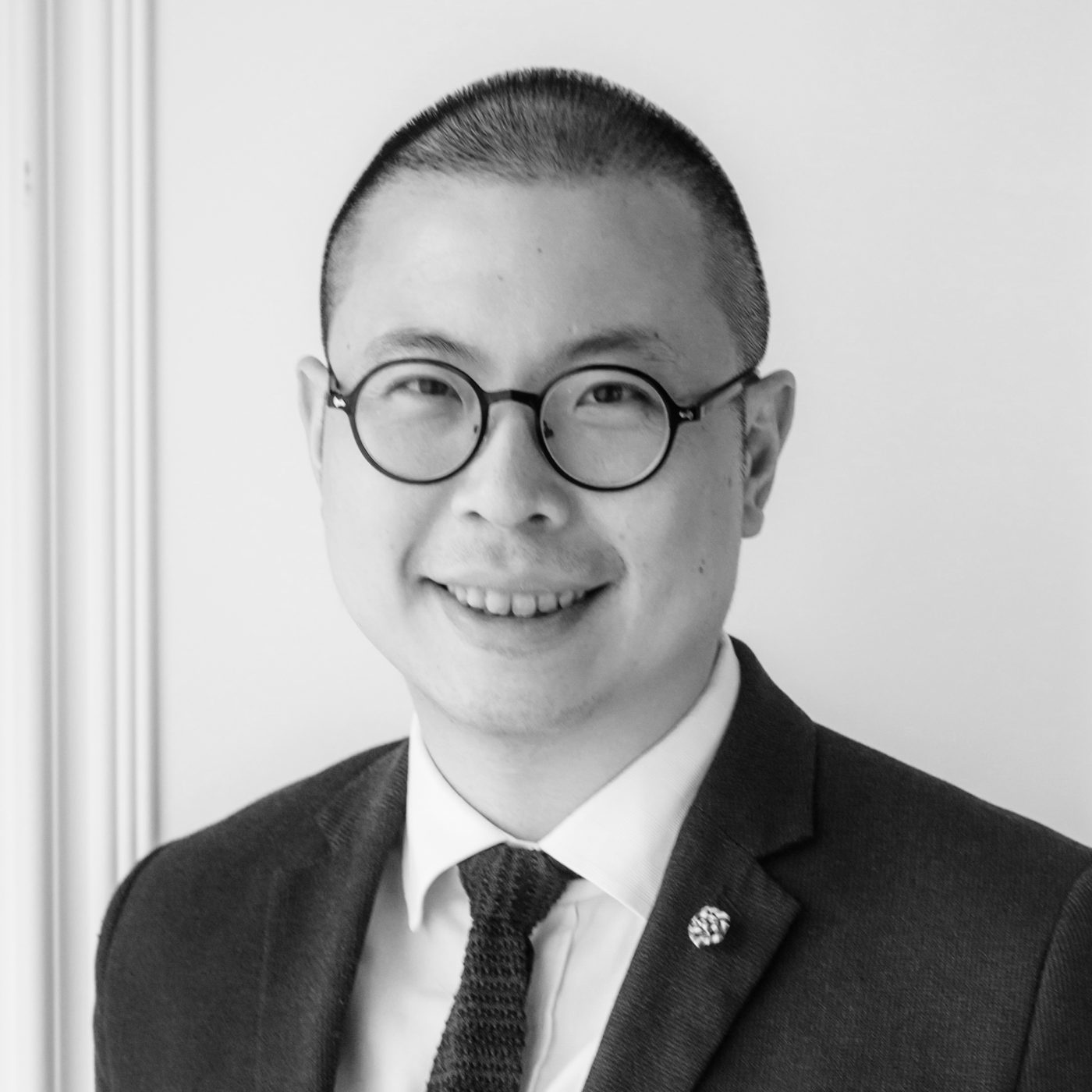 Stanley Ng