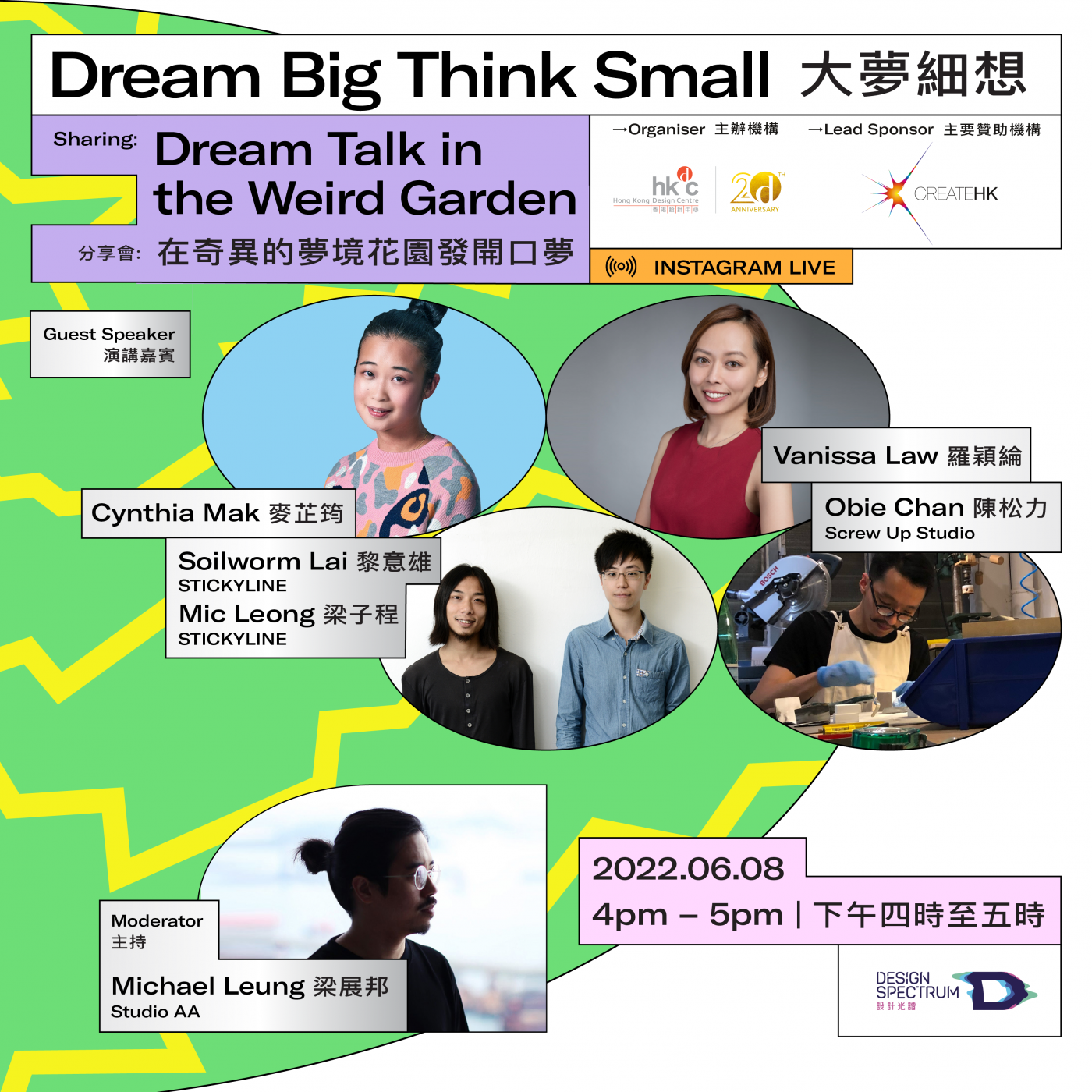 Dream Talk in the Weird Garden
The four creative units and the curator once again walked into this weird dream garden, and together to have a dream talk. Talking about things and talking incoherently. From the coincidence to the creation of this garden, is it a good dream or a nightmare? Let's talk about the dream of future, share and dialogue.
Looking forward to everyone participating in our weird experience.
DATE & TIME
2022.06.08 / 4:00pm – 5:00pm
Speakers
Cynthia Mak
Obie Chan | Screw Up Studio
Soilworm Lai | STICKYLINE
Mic Leong | STICKYLINE
Vanissa Law
Link
https://www.instagram.com/designspectrum.hk/
Moderator
Michael Leung | Studio AA
Hong Kong-based designer and artist Cynthia Mak, who started her fashion career as a co-founder of knitwear label CYNTHIA & XIAO, has now expanded into the art world with a mission to create art that spreads joy and love.
In 2021, the pandemic created new challenges, but gave Cynthia more time to once again explore her passion for art. She found painting with a brush to be relaxing and therapeutic. She loved the total control she had over the entire process. It reminded Cynthia of her younger self, using her art to express herself. And just like that, she embarked on a new journey of artistic exploration.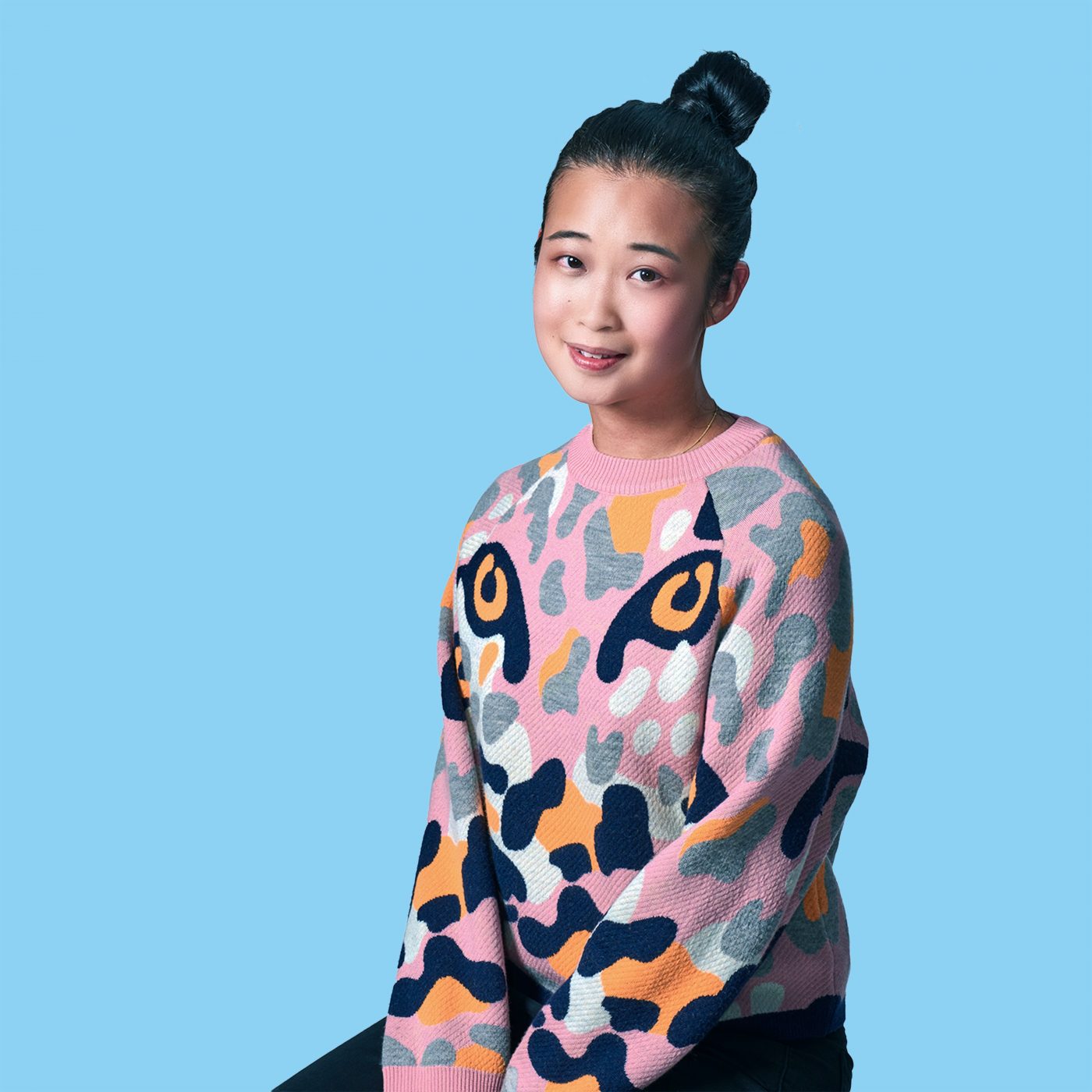 Cynthia Mak
Screw Up Studio was founded in 2019. They specialise in spatial design and hand making various wooden designs and artworks. By constantly trying different materials and processing methods, they have been seeking their own characteristics.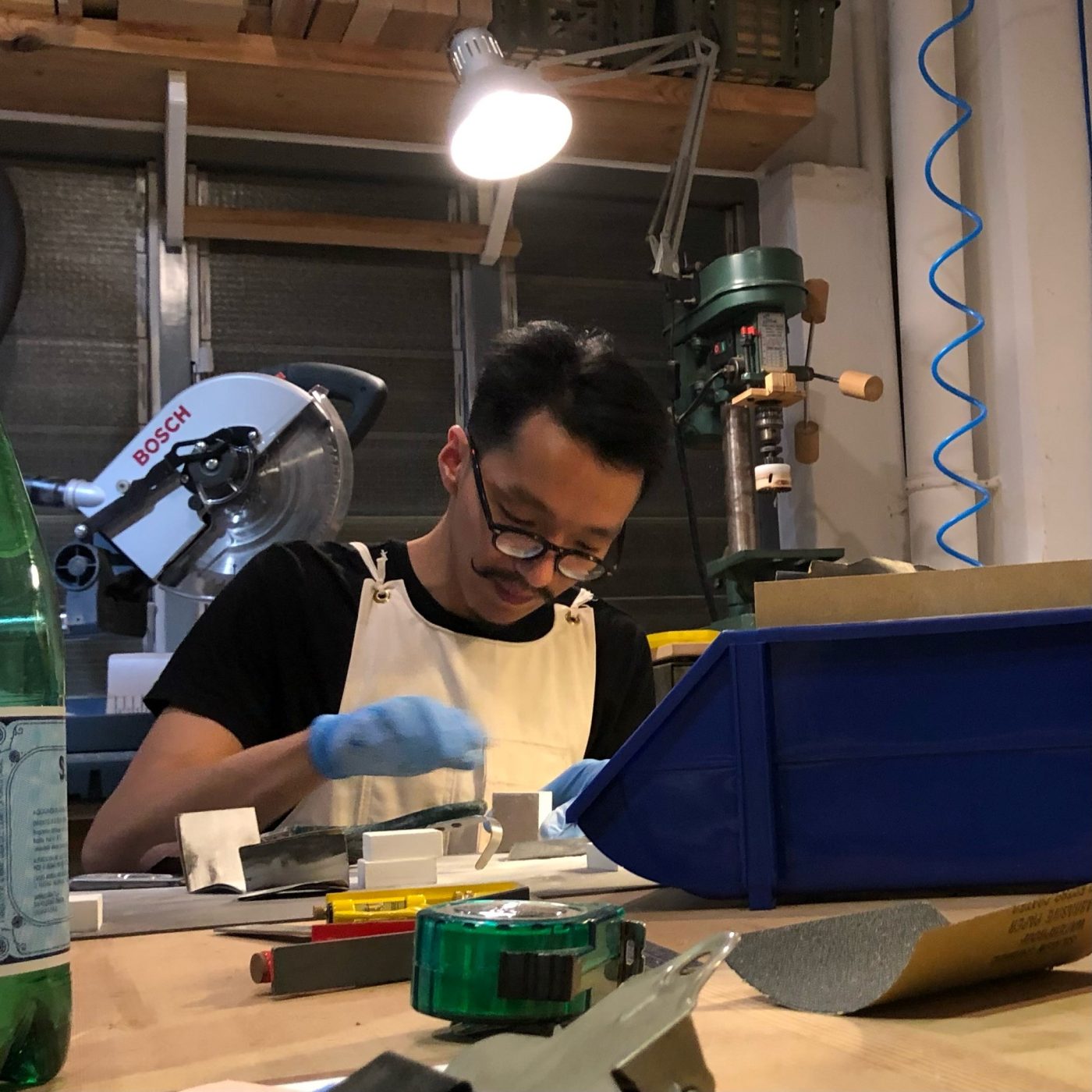 Obie Chan | Screw Up Studio
STICKYLINE is a prominent Hong Kong-based creative duo comprising Mic Leong and Soilworm Lai whose distinctive, large-scale sculptures of the polyhedra mask the creative engineering, mathematics and geometric structural complexity of its genesis.
By using paper and metal as primary mediums, the duo creates minimalist polygon aesthetics, durability, simplicity in shapes, combined with technologies in kinetic, sound and light to enhance the experience in their sculptures, art installations, site-specific projects and private commissions.
Founded in 2011, STICKYLINE clients range from international brands Ralph Lauren, Puma, Givenchy, Mercede-Benz, Leica, Audemars Piguet to the local Design Trust, PMQ, Landmark, Lee Gardens and collectors.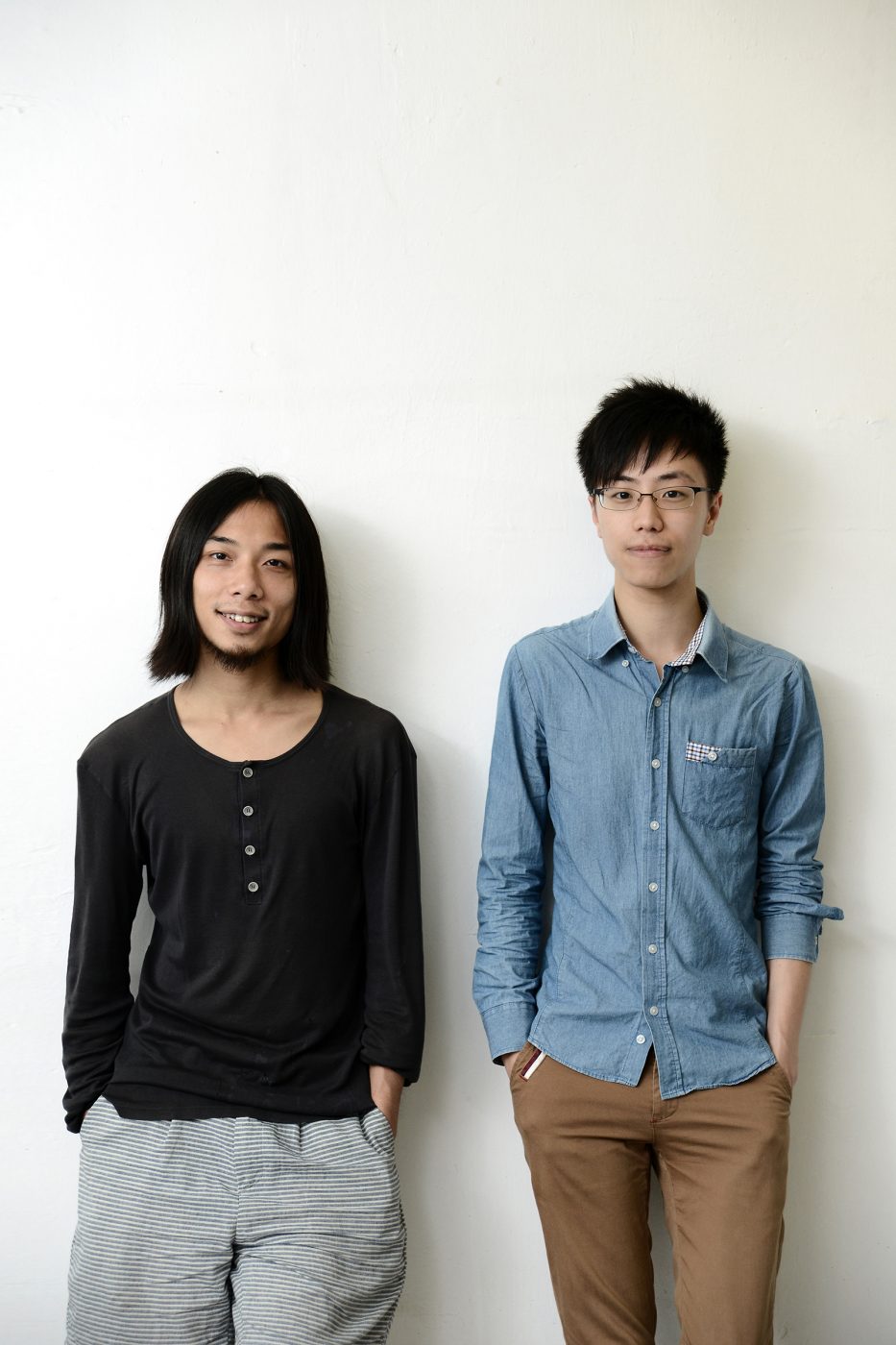 Soilworm Lai | STICKYLINE
Mic Leong | STICKYLINE
Vanissa Law is currently working as a Visiting Scholar at Queen's University Belfast on a project funded by the Arts Council of Northern Ireland. The sound art performance project will reflect on the dining culture of her homeland, and will be performed at SARC, QUB under the mentorship of Professor Pedro Rebelo.
Classically trained in her early years, Vanissa steered her focus towards electroacoustic music composition whilst studying for her master's degree at Ball State University in the United States. Her doctoral research was on the use of gestures in electroacoustic music, in particular everyday gestures used by musicians and non-musicians alike, which Vanissa manages to incorporate in some of her works by translating gestures into sound and images.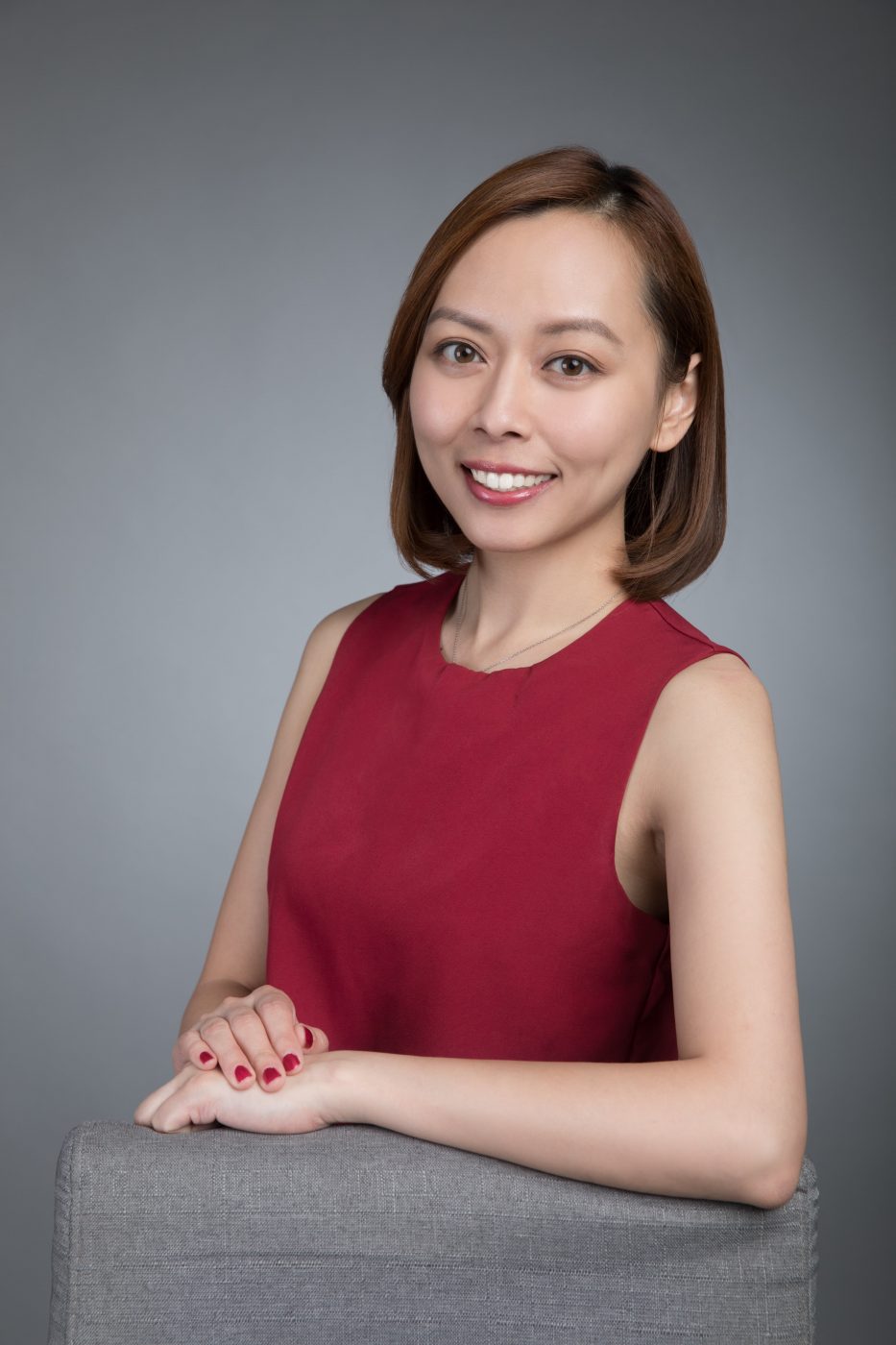 Vanissa Law