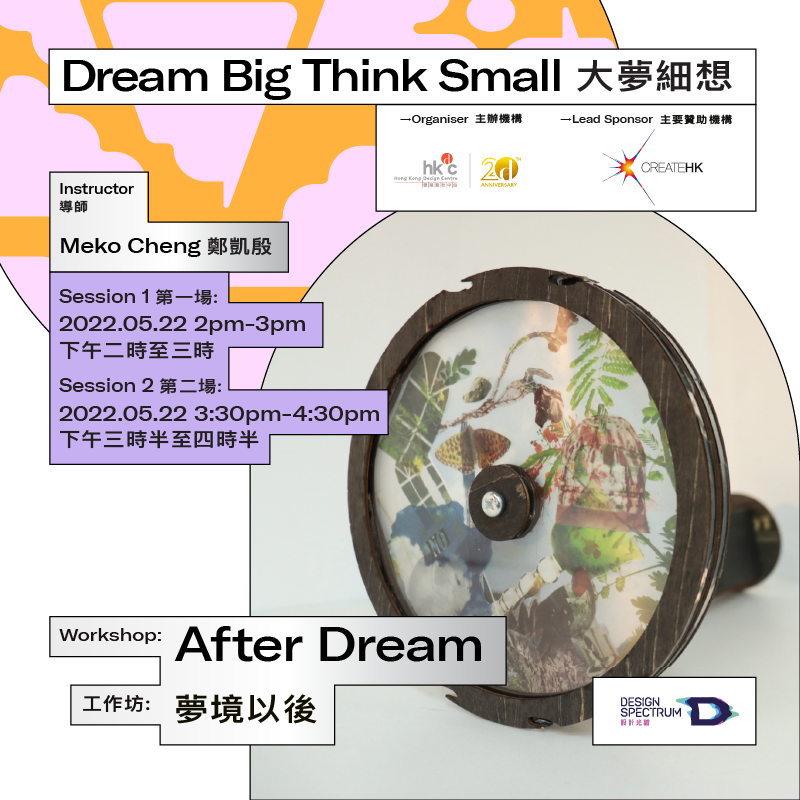 After Dream
Leading the participants process emotions by encoding and constructing memories of dreamscapes. Although dreaming is a private experience, dream sharing is a common experience of most people. Kaleidoscope provide a solo dreamscape, but you can also share the same dream environment with others.
Participants can provide 2-3 photos according to the questions below to make the finishing product more personalized. If participants do not want to provide photos, instructor will prepare other photos for participants to use during the workshop.
1. People/ any stuff you get in touch mostly
2. The most unforgettable sight or scenery
3. Things you want to own or happen mostly
4. The most impressive or unforgettable film
Please upload the photos onto the Google form below right after your registration, instructor will then prepare the photos before the workshop.
https://forms.gle/UZkRiSJAu3HAad1YA

Remarks for Participants:
– All participants are required to take temperature check before admission. Participants with fever symptoms will not be admitted.
– Following the full implementation of the "vaccine pass" requirement on all catering and scheduled premises, all participants must use the "Leave Home Safe" mobile app to scan the QR code of the venue to be displayed in the venue and  present the QR code of their own local COVID-19 vaccination records (electronic vaccination records) or COVID-19 Vaccination Medical Exemption Certificates in the app to the on-site staff before entering the venue.
– All participants must wear their own masks at all times during the activity. Eating and drinking are not allowed. Participants not wearing masks will not be admitted or stay inside the venue.
– Participants are encouraged to use alcohol hand sanitizer before entering the venue.
– In light of the current pandemic situation, the organizer reserves the right to cancel, postpone or change any details such as dates of all activities. Participants will be notified of such changes through emails or phone calls.
– Hong Kong Design Centre reserves the final right for permission of entering the venue.
VENUE
3/F Exhibition Area
DATE & TIME
2022.5.22
2:00pm - 3:00pm
3:30pm - 4:30pm
NO. OF PARTICIPANT
15 per session
LANGUAGE
Cantonese
Target
General Public
Age
12+
Meko Cheng received her B.A fine art from the Royal Melbourne Institute of Technology in 2019. Her work is about representation of material, weight and physical manifestation. Through it's balanced structure, the material shows a limited relationship with time. Therefore, the works are often in a state of balance and imbalance, calmness and flow, showing the tension and contrast of materials. Although still, it seems invisibly fluid, linking time with layers of space in order to express a process about feelings in a moment.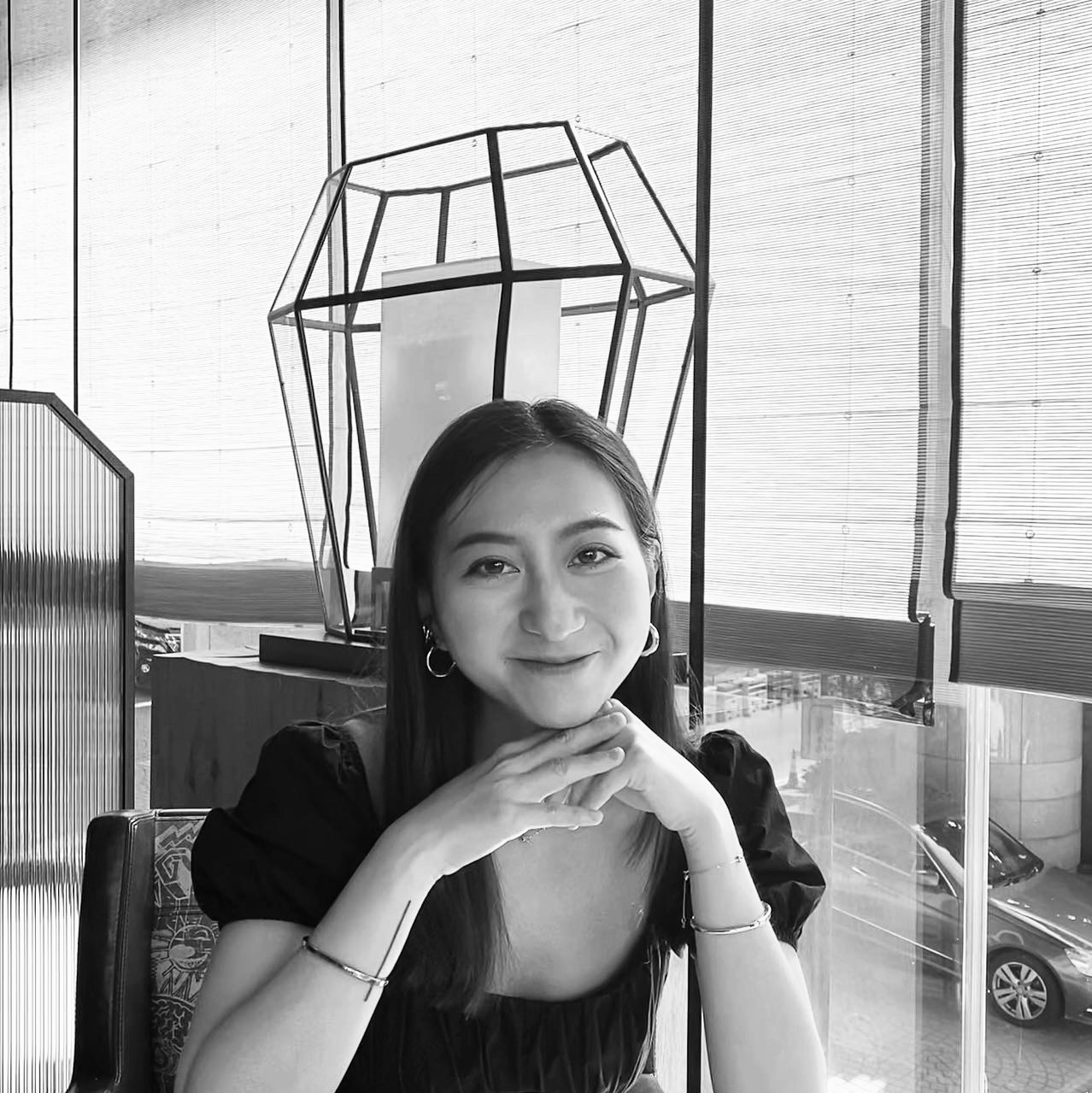 Meko Cheng