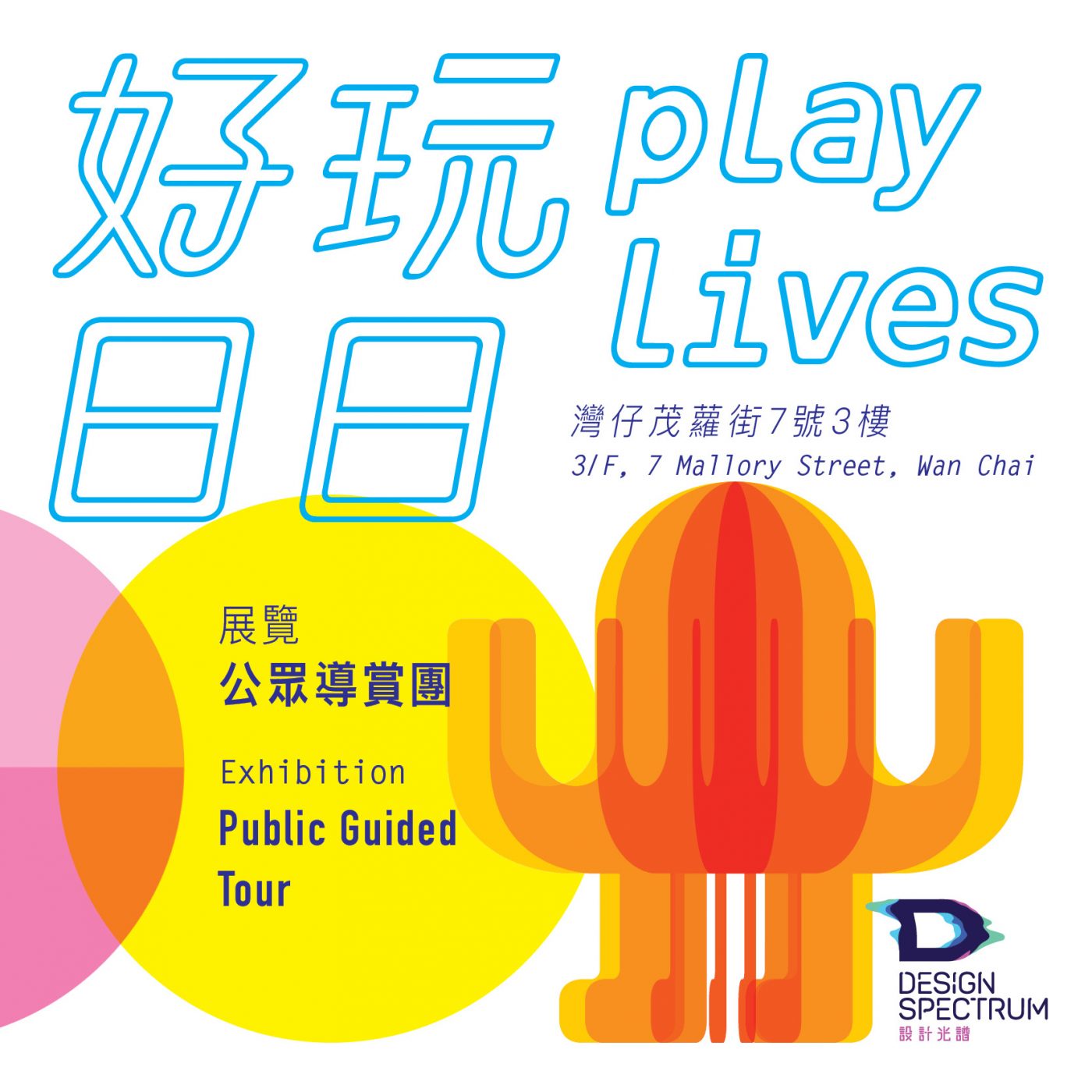 【Play Lives】Public Guided Tour
Play is useless. Play is good. Everybody plays. Not all the time. So what is play? How do we design for play? Enter the rabbit hole: toying with the concept of play as a positive agent in people's lives, the PLAY LIVES exhibition takes visitors through design for play's wonderland.
Remarks for Participants:
A. All participants are required to take temperature check before admission. Participants with fever symptoms will not be admitted.
B. All participants must sign a form confirming they have not confirmed infection for Covid-19 and/ or been under compulsory quarantine imposed by the Department of Health. Hong Kong Design Centre reserves the final right for permission of entering the workshop venue if you are not able to complete or confirm the matters as set out in this form.
C. All participants must wear a mask at all times during the activity. Eating and drinking is not allowed. Participants without wearing a mask will not be admitted.
D. Participants are encouraged to use alcohol hand sanitiser before entry.
E. In light of the current pandemic situation, the Organiser reserves the right to cancel, postpone or change any details such as dates of all events. Participants will be notified through emails or phone calls.
DATE & TIME
2021.02 - 2021.04
NO. OF PARTICIPANT
10
LANGUAGE
Cantonese
Registration
28.2.2021 / 11:30am - 12:15pm

28.2.2021 / 2:30pm - 3:15pm

14.3.2021 / 11:30am - 12:15pm

14.3.2021 / 2:30pm - 3:15pm

27.3.2021 / 11:30am - 12:15pm

27.3.2021 / 2:30pm - 3:15pm

24.4.2021 / 11:30am - 12:15pm

24.4.2021 / 2:30pm - 3:15pm