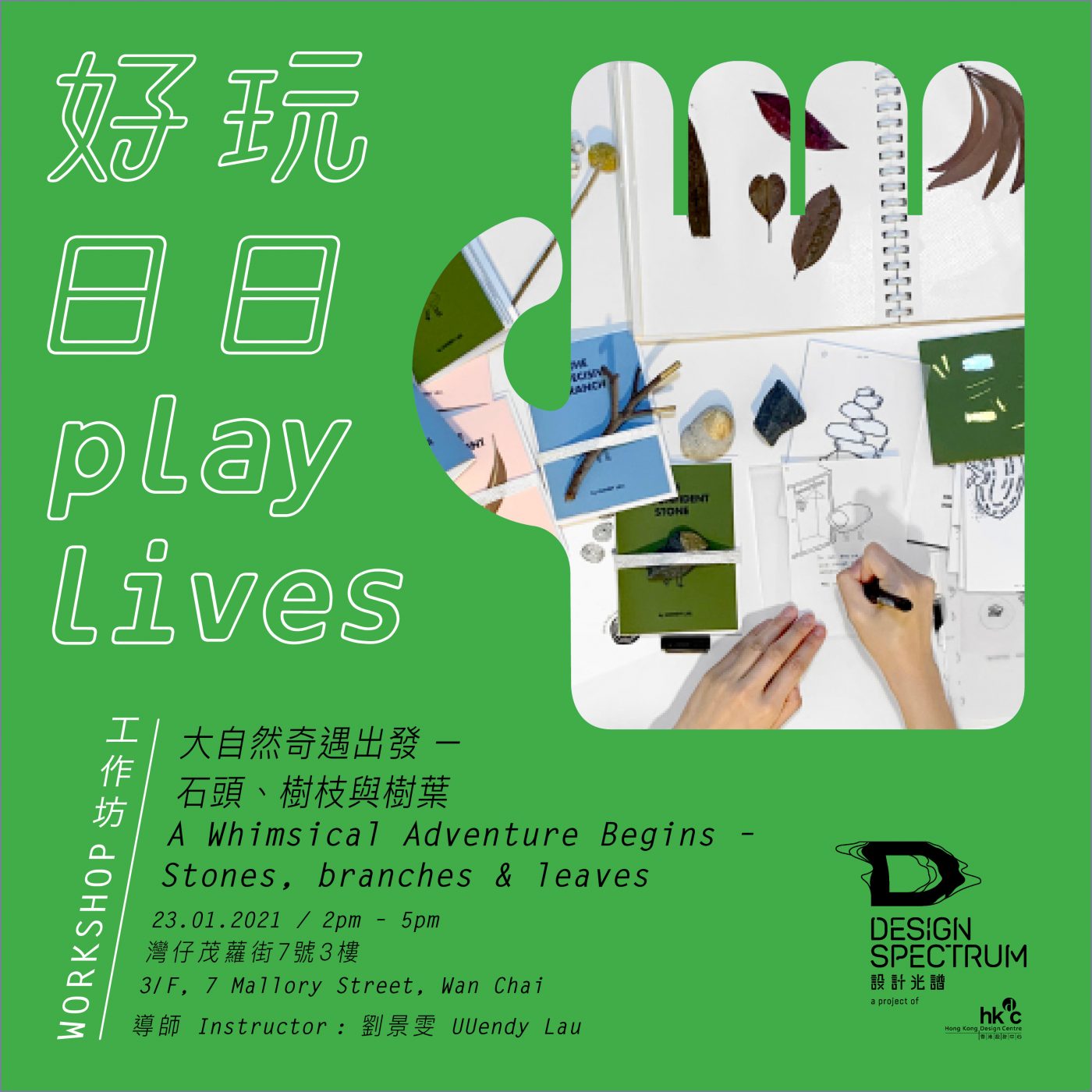 【Play Lives - Design Workshop】A Whimsical Adventure Begins – Stones, branches & leaves
This workshop has been POSTPONED to 06.02.2021 (Sat) 2:00pm – 5:00pm. Should you have any enquiries, please feel free to contact us at 3793 8479 or via email to info@designspectrum.hk
Set within a playful and whimsical scenario inspired by nature, the Stones, Branches & Leaves workshop promotes visual poetry through creative exploration of the environment. It offers participants an alternative lens to inquire into the natural world and reveal the value of overlooked resources. Participants will manipulate a quirky selection of natural objects and imbue them with distinct personalities; reflecting our humanity as we interact with the natural landscape. Through an engaging process of discussion, imagination, material experimentation and story-making, the workshop encourages participants to develop personal storylines, intriguing images, and poetic visual narratives in the form of hands-on crafts, drawings, stencils, and short essays weaving speculation into reality. The workshop thus aims to stimulate informal conversations about pro-environmental consciousness and humans' place on our planet.
Remarks for Participants:
A. All participants are required to take temperature check before admission. Participants with fever symptoms will not be admitted.
B. All participants must sign a form confirming they have not confirmed infection for Covid-19 and/ or been under compulsory quarantine imposed by the Department of Health. Hong Kong Design Centre reserves the final right for permission of entering the workshop venue if you are not able to complete or confirm the matters as set out in this form.
C. All participants must wear a mask at all times during the activity. Eating and drinking is not allowed. Participants without wearing a mask will not be admitted.
D. Participants are encouraged to use alcohol hand sanitiser before entry.
E. In light of the current pandemic situation, the Organiser reserves the right to cancel, postpone or change any details such as dates of all events. Participants will be notified through emails or phone calls.
VENUE
Room 305 & 307, 3/F
DATE & TIME
06.02.2021 / 2:00pm - 5:00pm
NO. OF PARTICIPANT
15
LANGUAGE
Cantonese
UUendy Lau is a designer-artist who creates projects that provoke alternative speculations on nature. The main theme of her work centres on 'animals and the environment', a universal and inclusive subject permeating all cultures, languages, lifestyles and beliefs.
Upon her graduation from Goldsmiths, University of London with a MA Design: Critical Practice, Lau has directed her creations towards making discursive enquiries into unfamiliar juxtapositions between the natural world and human-made inventions in the creative process of researching, designing and making. She has participated in many design events and exhibitions (e.g. speaking at TEDx, collaborating with both charity and commercial organisations such as Hong Kong Maritime Museum, Design Trust, Absolut Vodka, New Balance etc). She has also received artist grants on her overseas artist-residencies, including Northern Rivers Community Gallery (Australia, 2018), PARADISE AIR (Japan, 2018), Guandu International Nature Art Festival (Taiwan, 2017) and HK Brussels Design Exchange Programme (Belgium, 2013).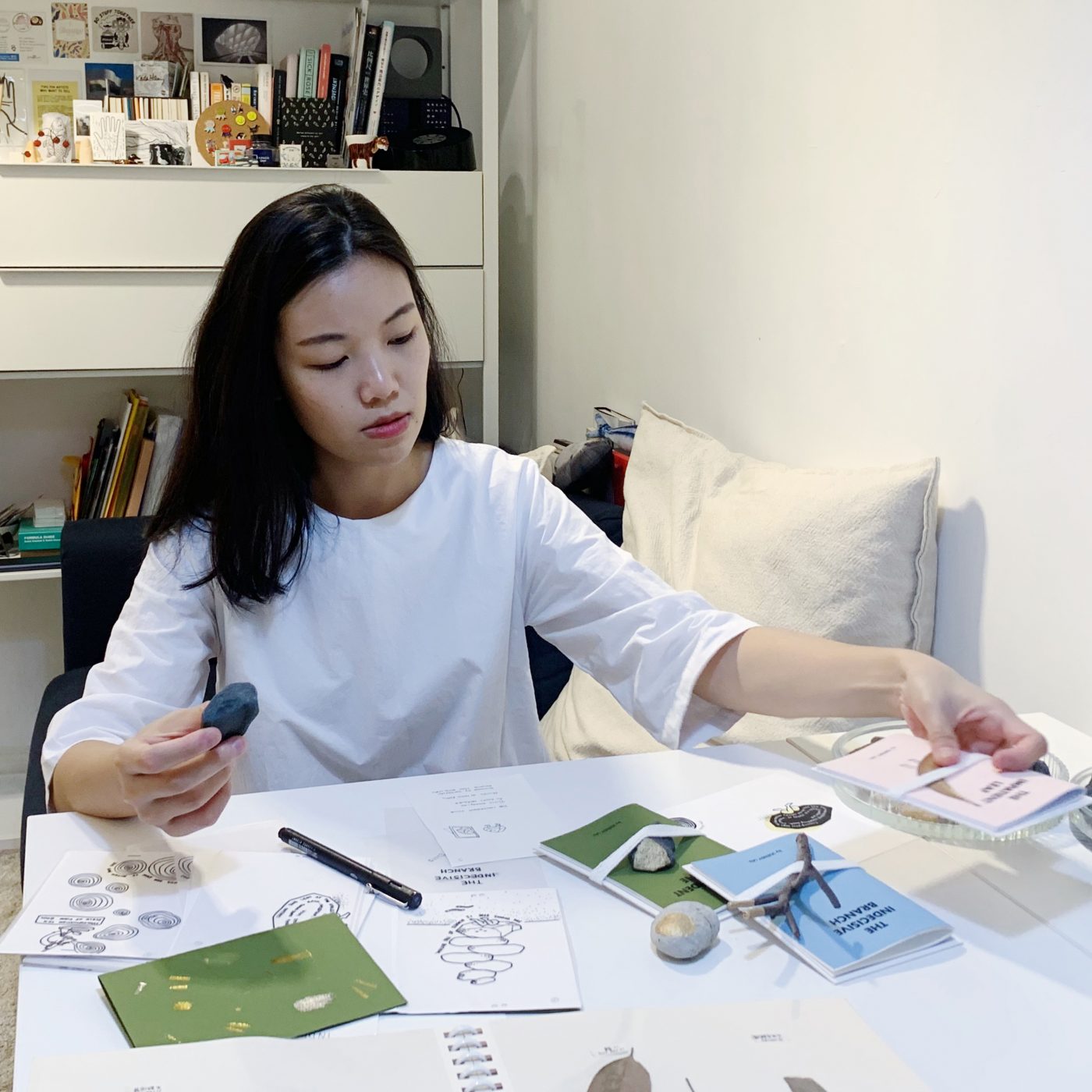 UUendy Lau