1.OBI BOW

2.POCKET ART

3.SERPENTINE KNOT
PRODUCT DESCRIPTION
1. OBI BOW
Lau travelled to Kyoto planning to learn about the heritage of kimonos. Kimono and obi-tying is a very highly valued heritage art form in Japanese culture. Novel has followed the experienced kimono masters and learned the traditional ways of tying the obi belt.
This journey led to a secret fabric vault beneath the grounds of Gion, the renowned geisha district. Novel acquired rare, unworn, hand-woven, antique kimono fabric painted as long ago as 1818 from the family which had looked after the swatches for several generations. There is only a single metre of each unique swatch in existence. Novel has written a story that breathes life into the ancient fabric. Each piece is pre-tied in traditional obi format to wear as a contemporary bow tie.
2.POCKET ART
Here in the first collection, Novel is showing 50 pieces of Pocket Art in the form of Amazonian butterflies. Each carefully selected species has been painstakingly replicated to capture the detail and beauty of the wing. This is Su embroidery; a heritage art form from Su Zhou, China. Double-sided embroidery has identical stitches on both sides of the fabric. Each item of Pocket Art has our signature sterling silver tag, dipped in gold to mark our first collection.
3.SERPENTINE KNOT
Novel Fineries' latest collection—a contemporary and exciting interpretation of nature's most exotic reptile—is destined to become a favourite. The Serpentine Knot is a belt that can double as a necklace, using one of the most celebrated materials that defines everlasting enjoyment in luxury goods: leather.
Braiding leather is an art form that spans many cultures and thousands of years, requiring a sophisticated level of craftsmanship to transform and manipulate tough animal hide into a soft yet strong leather. The method is painstaking in its execution, with no shortcuts, and requires three times the leather and hours of dedication. In order to achieve perfection, the team at Novel Fineries followed a rigorous process of minimising waste in order to learn and repeat this refined craftsmanship.
If interested, please visit & shop at Novel Fineries online shop now!
Designer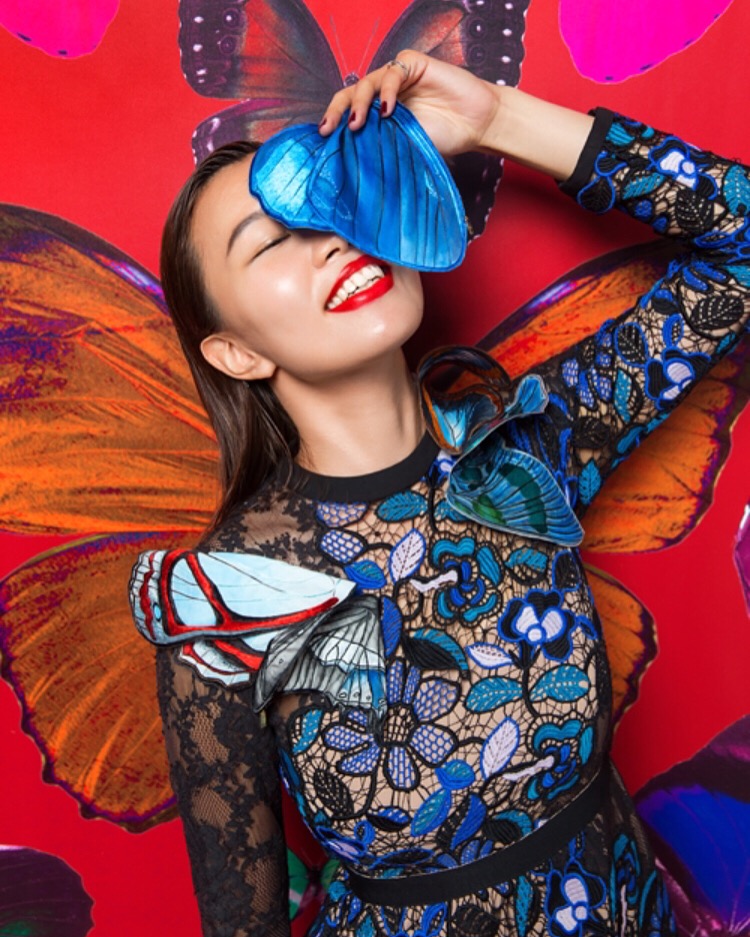 June Lau
Founder, Novel Fineries
In 2016, designer-entrepreneur June Lau founded Novel Fineries, a brand that tells the story of dying art forms from around the world and revitalises heritage items into modern-day, wearable pieces of art. June's first product, Novel Pocket Art, was inspired by the meticulous beauty of butterfly wings. Each unique piece is handcrafted with double-sided embroidery, a certified Chinese heritage art form, and then painted by hand.
PAST PARTICIPATED DESIGNERS