OPENING HOURS
11.5.2022 – 17.7.2022
Mon – Sun 10am – 7pm
Free Admission
In light of the current COVID-19 situation, for the health and safety of the participants, precautionary measures will be adopted for the exhibition and the activities.
Curatorial Statement
In the past 2 years we have been reinventing the way we live. From individual to social, study to work to leisure, and even reality to the metaverse, a lot has changed and we are still reinventing and adapting at the same time. This gave us the opportunity to rethink and reimagine what we were used to, and how we want the future to be. From a personal level to a society, we can create a new identity for ourselves or even an online society. Thomas Thwaites even thought about taking a holiday from being human. It's almost like designing our own dream.
What is a dream? Asleep we dream. Without a purpose as it may seem, it is more than just an imaginary adventure. Studies have shown we dream to process the data collected, some we remember, some we don't. For those that stay after waking up, they could be our inspirations and it can even be a creative solution. Awake we dream too. Dream is between our goals and the impossible. It's something we want to achieve, with positivity. It takes a bit more imagination and vision to make it happen, and gives meaning to what we do.
Designers sometimes work in a similar way. First to create a scenario that is almost fictional, then we research and design based on it. It lets our imaginations grow, and can inspire others to see more possibilities for our future. Projects in the exhibition might seem fictional, but most of them are already happening in our daily life. "Dream Big Think Small" encourages all of us to dream bigger and make these dreams real through design.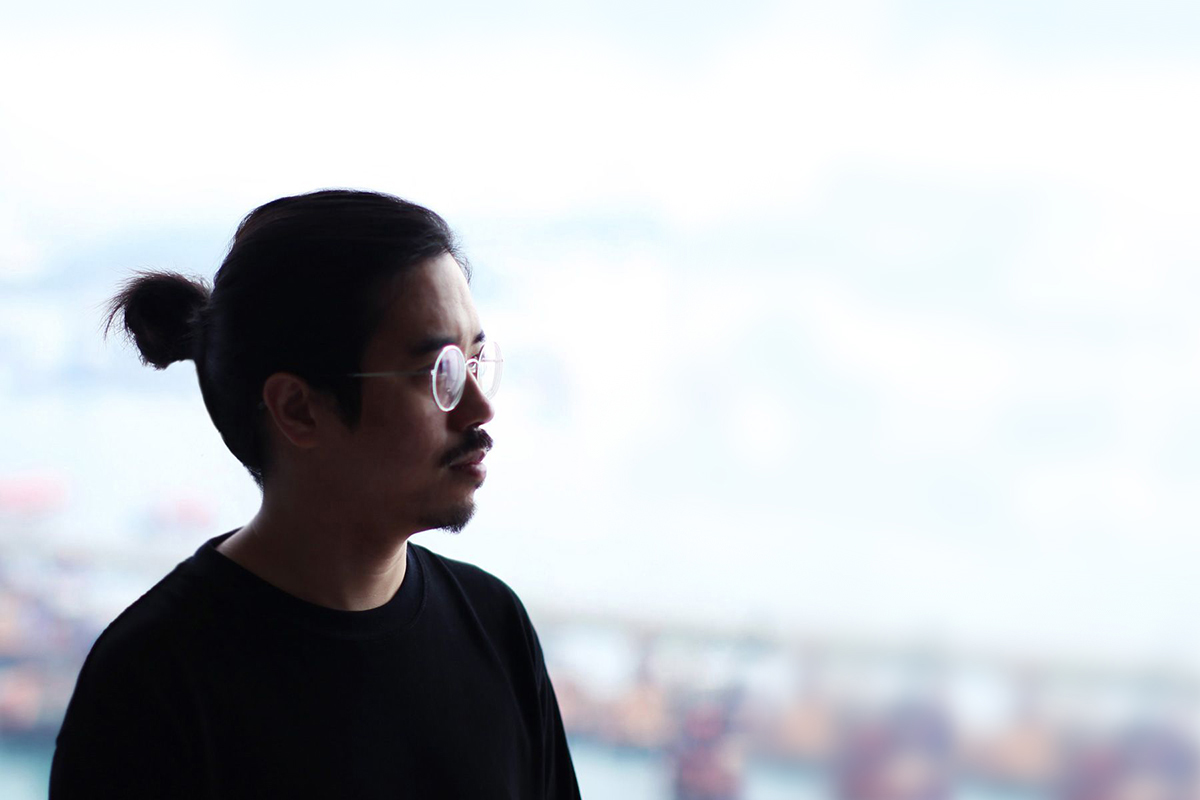 Curator
Michael Leung
Michael co-founded his studio in the Netherlands in 2010 and is now based in Hong Kong. The collaboration started after he completed the IM masters course at Design Academy Eindhoven. Michael's works explore different aspects of design from crafts and industry to design systems and sustainability. He is designing and exploring design in different levels and disciplines, from 2D to objects to spatial.
His works have been shown during Milan and Dutch Design Week, Vitra Design Museum, and other international design exhibitions and museums. Michael is the awardee of the Hong Kong Young Design Talent Award and Perspective's 40 under 40 Award. With his collaborations with Vitra Design Museum (DE) and V&A (UK), including curatorial works and exhibition design, Michael's creativity is reflected in the form of exhibitions as well.