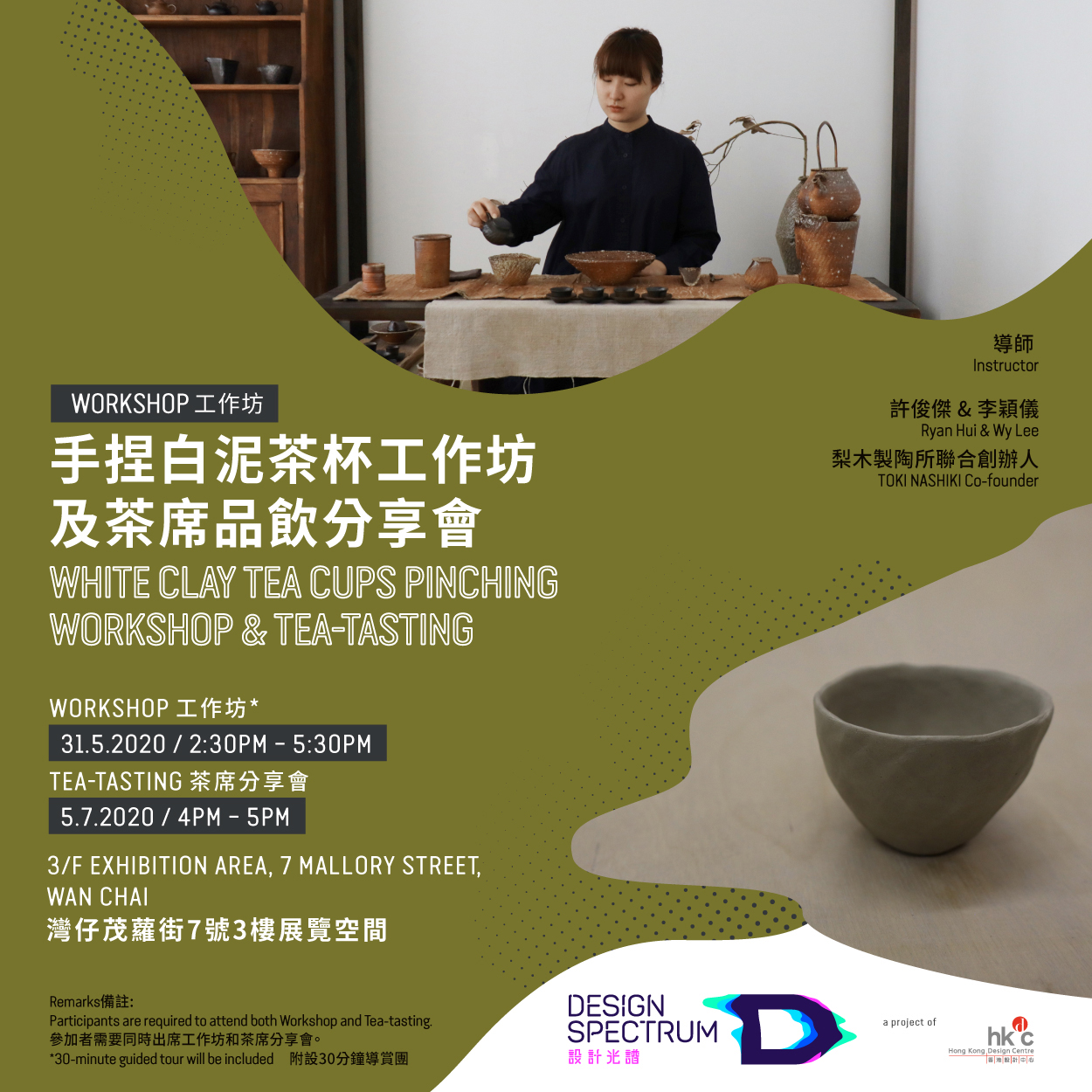 White Clay Tea Cups Pinching Workshop & Tea-Tasting II
In this workshop, two young HK-based ceramics artists Ryan Hui and Wy Lee from TOKI NASHIKI, will teach participants how to pinch tea cups with white clay. After finishing the tea cups, participants will be invited to join Part II and bring a friend of them to the tea-tasting session, to share the joy of tea-tasting with their own works.
*Participants are required to attend both workshop and tea-tasting. In Part II tea-tasting, participants are also required to bring a friend of their own to join the tea-tasting together.
VENUE
3/F Exhibition Area
DATE & TIME
31.5.2020/ 2:30pm - 5:30pm &
5.7.2020/ 4pm - 5pm
NO. OF PARTICIPANT
10
LANGUAGE
Cantonese
Ryan Hui Chun Kit and Wy Lee Wing Yee, a pair of rising new talents in the local art scene who work as a group namely "TOKI NASHIKI". Graduated from the Hong Kong Baptist University with a Bachelor degree in 2015 and 2016, the duo formed their ceramic studio in the same year. They focus much of their effort in the creation and promotion of functional wares handcrafted in ceramics, based on a strong belief that the goodness in life can be appreciated through the making and usage of functional pottery. Since 2016, the duo has been actively teaching ceramics and holding exhibitions both locally and abroad, such as "AISUMICHA Glaze" (2017) which showed a range of ceramic wares coated in a special blue-green glaze that was newly invented by them. They often work collaboratively with other professionals specialising in different fields including dessert chefs, tea masters and flora masters, in order to extend their creative boundary and broaden their audience range.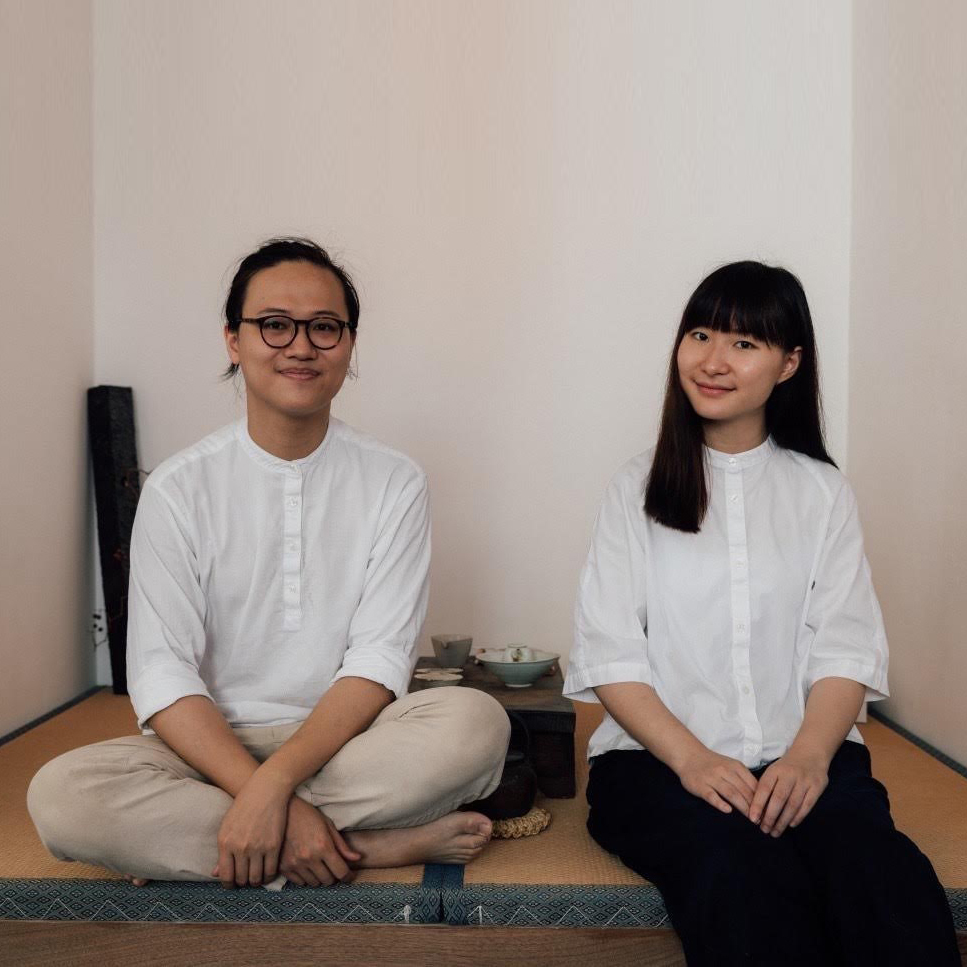 Ryan Hui & Wy Lee
Co-founder, TOKI NASHIKI