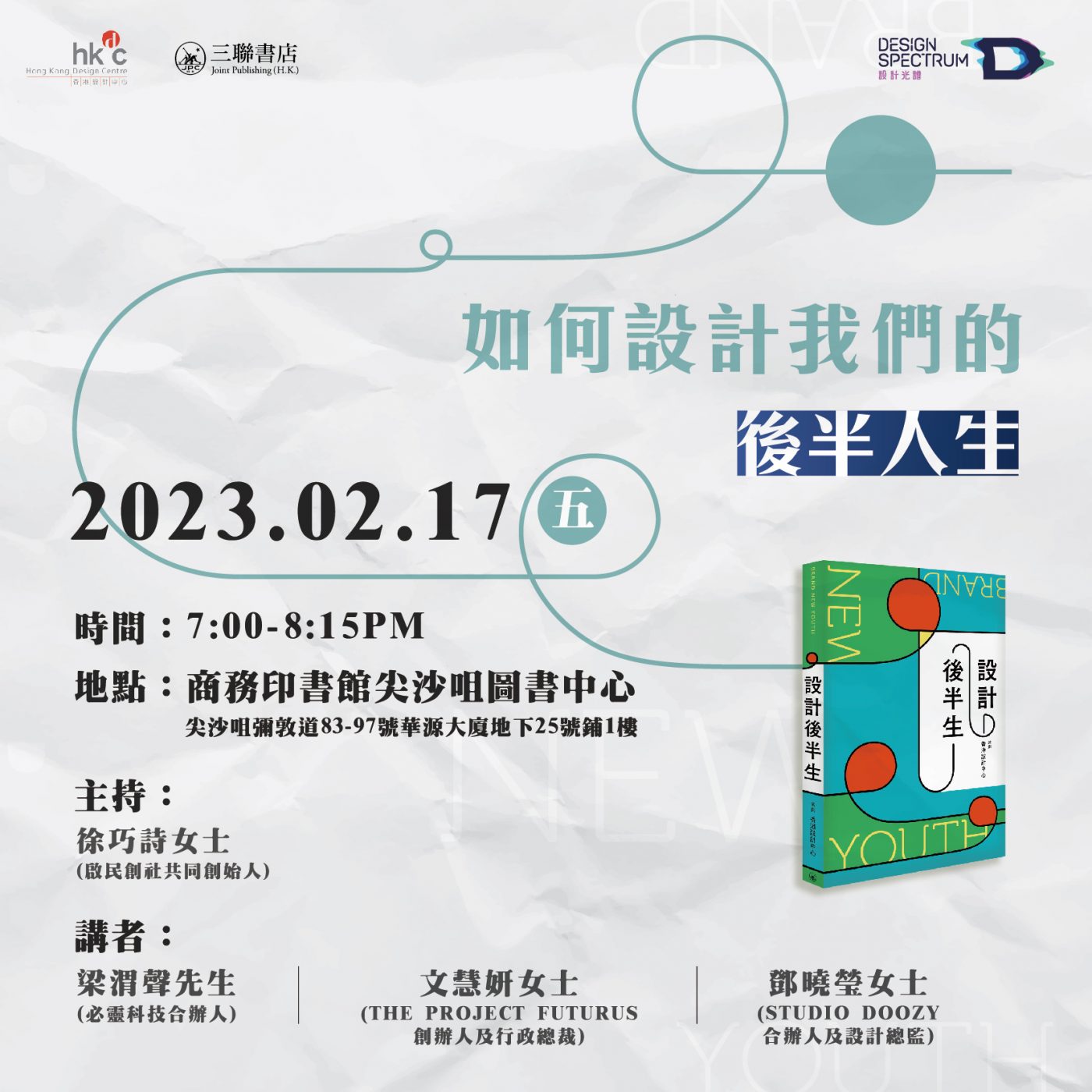 【New book Launch】《設計後半生》Sharing Session
Ageing is a stage that everyone goes through in life. Good design can improve quality of life and help the elderly to live well. Design Spectrum has collaborated with Joint Publishing again to publish a Chinese book themed on design and ageing –《設計後半生》. The Sharing Session will explore how design relates to future ageing and discuss how to achieve inclusive cities in the aspects of living, food and mobility. Three guests are invited to the Sharing Session, including Mr. Richard Leung, Co-founder of BNET, Ms. Queenie Man, Founder & CEO of The Project Futurus, and Ms. Emily Tang, Co-founder and Design Director of Studio Doozy.
Remarks for Participants:
– All participants must wear a mask at all times during the activity. Participants without wearing a mask will not be admitted.
– In light of the current pandemic situation, the organiser reserves the right to cancel, postpone or change any details such as dates of all events. Participants will be notified through emails or phone calls.
VENUE
The Commercial Press – Tsim Sha Tsui
1/F, Tsim Sha Tsui Mansion, 83 – 97 Nathan Road, Tsim Sha Tsui, Kowloon
DATE & TIME
2023.02.17 / 7pm - 8:15pm
NO. OF PARTICIPANT
30
LANGUAGE
Cantonese
Speakers
Mr. Richard Leung | Co-founder, BNET
Ms. Queenie Man | Founder & CEO, The Project Futurus
Ms. Emily Tang | Co-founder and Design Director, Studio Doozy
Moderator
Ms. Ire Tsui | Co-founder, Enable Foundation
Since childhood, Richard has always had boundless creativity, and insatiable curiosity and never settled for standard answers. He got his STICKu idea when he realized the difficulties his sister had after she got cancer. Richard now focuses on designing smart devices for the elderly to improve their quality of life.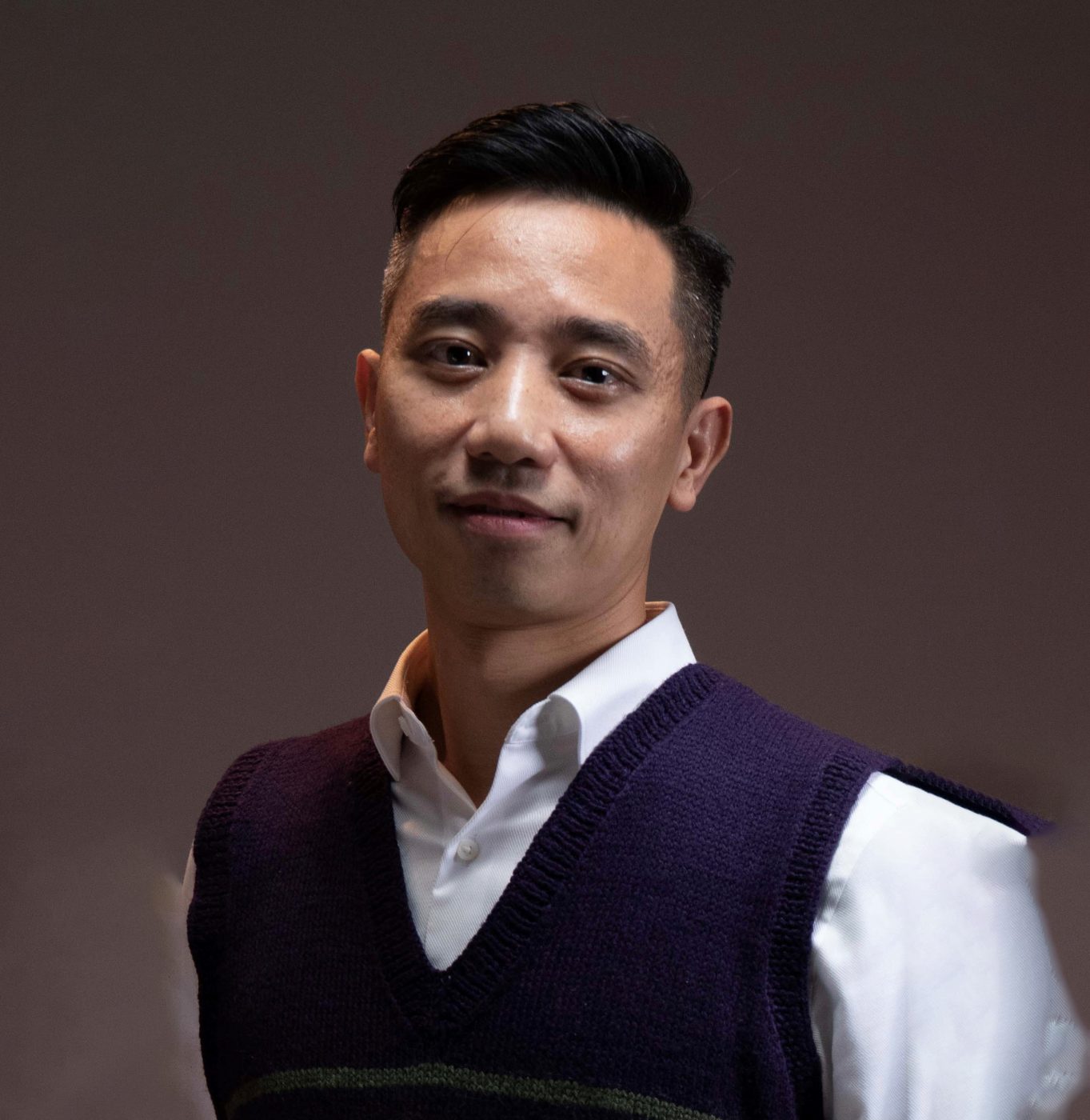 Mr. Richard Leung
Co-founder, BNET
Queenie is the Founder & CEO of The Project Futurus, a social enterprise that is committed to promoting the future of aging. She is also the Managing Director at Forward Living Senior Community and Culture Homes overseeing elderly services. Queenie had worked as a global brand strategist prior to joining the eldercare industry. Queenie established The Project Futurus hoping to transform the way people perceive aging through advocacy, education, and community service, while making it relevant to the consumers of tomorrow through products, service and social innovation. Queenie established "Captain Softmeal" (軟餐俠) to raise awareness on dysphagia health and promote dignity dining. Queenie also launched a community program named "Sensory Restaurant on Wheels" (流動五感大茶樓) that aims to recreate a nostalgic and immersive dim sum experience for elders living with dementia and individuals with disabilities.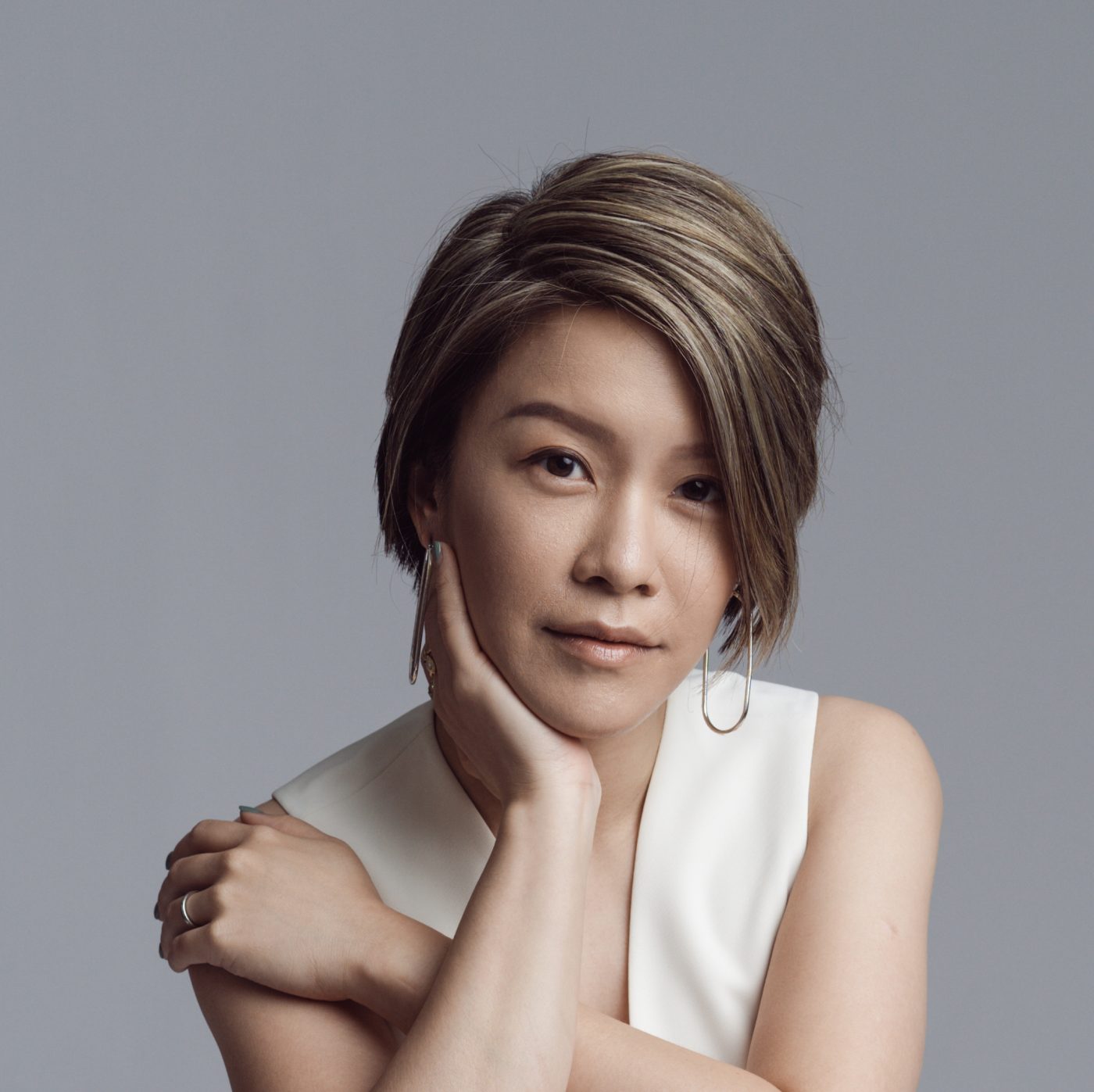 Ms. Queenie Man
Founder & CEO, The Project Futurus
Studio Doozy is a product and digital design agency that aims to empower everyone to age gracefully. The Doozy team works closely with elders and differently-abled individuals to understand better their psychological, physical, and environmental needs. By combining insights with innovation, they create human-centred and inclusive solutions.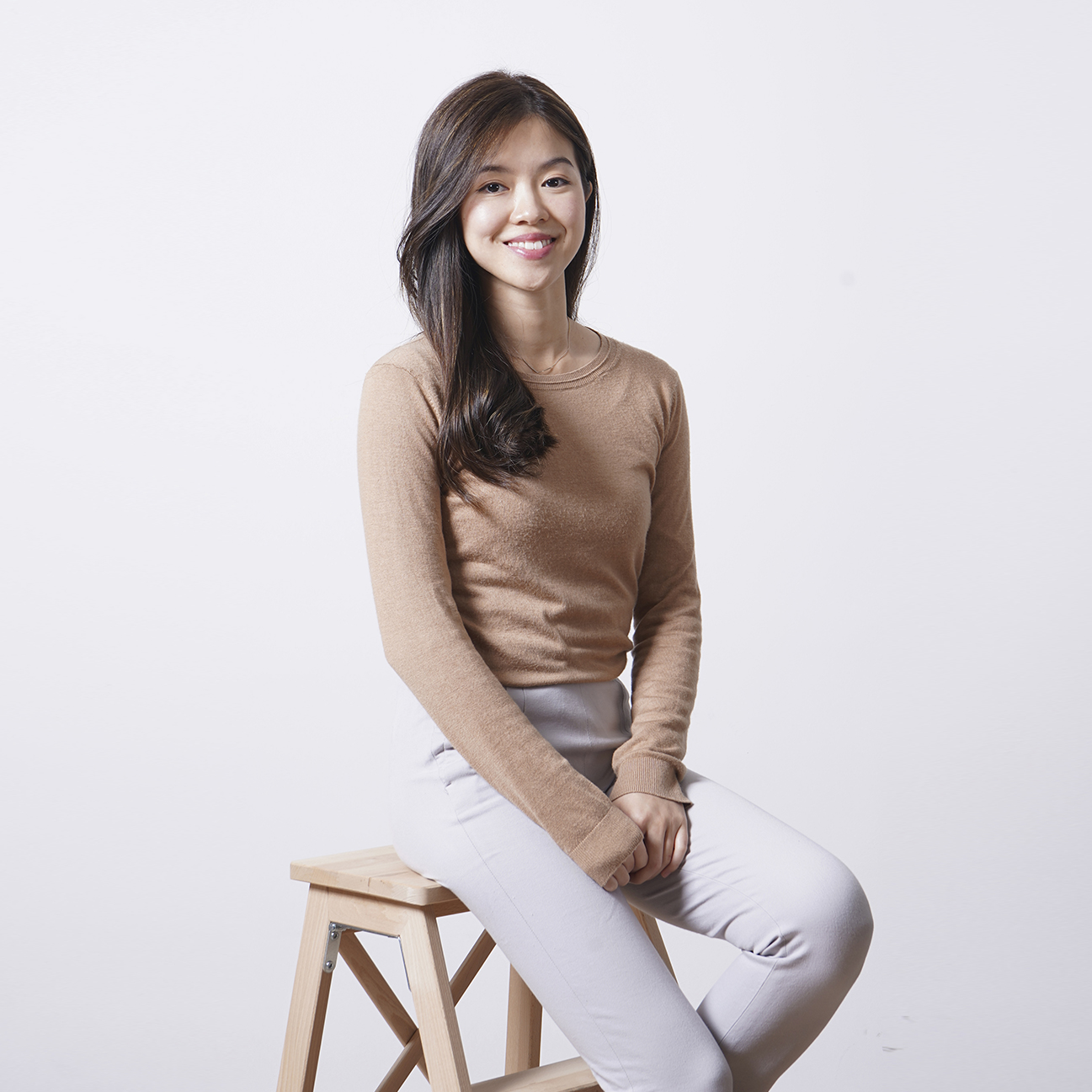 Ms. Emily Tang
Co-founder and Design Director, Studio Doozy