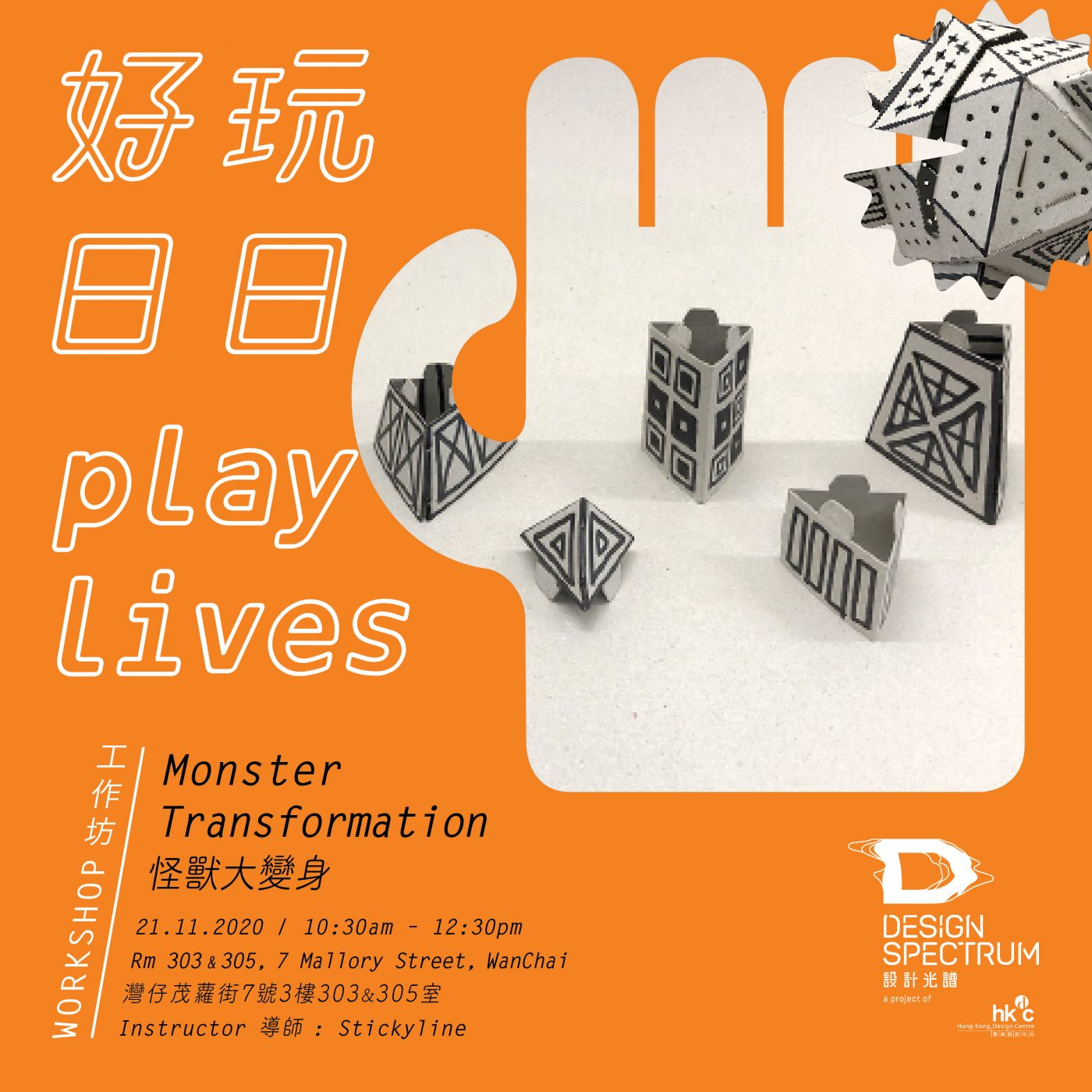 【Play Lives - Parents & Kids Workshop】Monster Transformation
Monster Mom has a stomachache and seems to have eaten the wrong thing. She cannot go out to find food for lunch today. What should we do? Monster babies are going to help. We found an apple tree, but the tree grew so high we can't reach for the apples. Let's transform together!
STICKYLINE invites children ages five to seven and their parents to join their monster transformation workshop. Using paper geometry as wearable accessories, children and parents will transform into little monsters and pick apples together from the tree.
Remarks for Participants:
A. All participants are required to take temperature check before admission. Participants with fever symptoms will not be admitted.
B. All participants must sign a form confirming they have not confirmed infection for Covid-19 and/ or been under compulsory quarantine imposed by the Department of Health. Hong Kong Design Centre reserves the final right for permission of entering the workshop venue if you are not able to complete or confirm the matters as set out in this form.
C. All participants must wear a mask at all times during the activity. Eating and drinking is not allowed. Participants without wearing a mask will not be admitted.
D. Participants are encouraged to use alcohol hand sanitiser before entry.
E. In light of the current pandemic situation, the Organiser reserves the right to cancel, postpone or change any details such as dates of all events. Participants will be notified through emails or phone calls.
VENUE
Room 303 & 305, 3/F
DATE & TIME
21.11.2020 / 10:30am - 12:30pm
NO. OF PARTICIPANT
12 pairs
LANGUAGE
Cantonese
Target
Suitable for children between aged 5 - 7 (Each child should be accompanied by a guardian)
DIMENSION – BETWEEN IMAGINARY & REALITY
Stickyline was founded in 2011 by Mic Leong & Soilworm Lai. Focusing on paper engineering and structure development, the creative duo have been transforming two-dimensional planes into three-dimensional forms through deconstruction and reconstruction. By folding and creasing, they have created art and design in its own form as installation art, sculpture, stage design and window display, etc. In 2013-14, Stickyline was invited by Hong Kong Ambassadors of Design (AoD) and Hong Kong Design Centre (HKDC) to participate in the International Design Festival Berlin 2013 and exhibited in Milan Design Week 2014 under Stickyline. Collaborations with brands include Henrik Vibskov, Ralph Lauren, Mercedes-Benz, Puma, Paul and Shark, Lomography and Givenchy.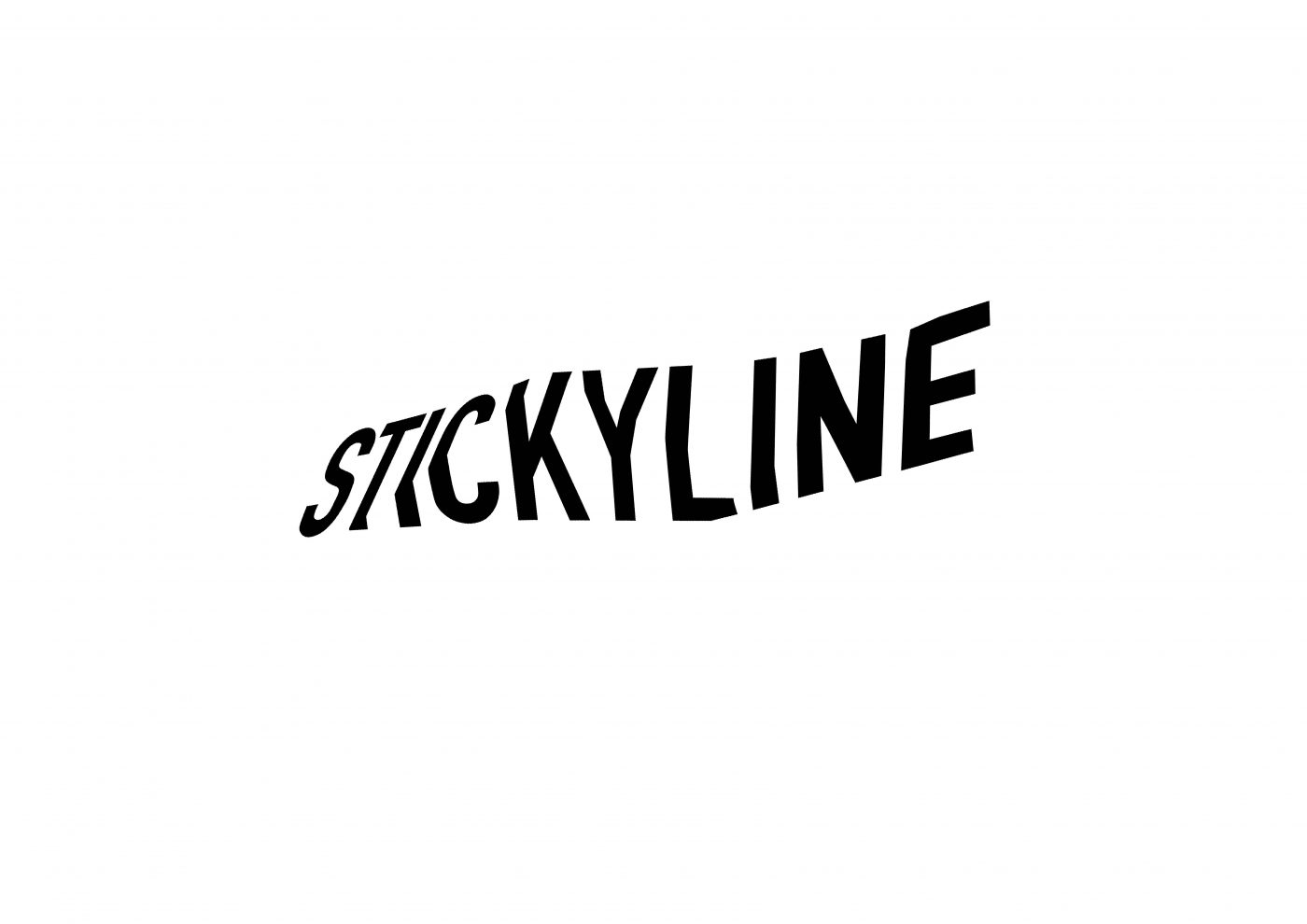 STICKYLINE