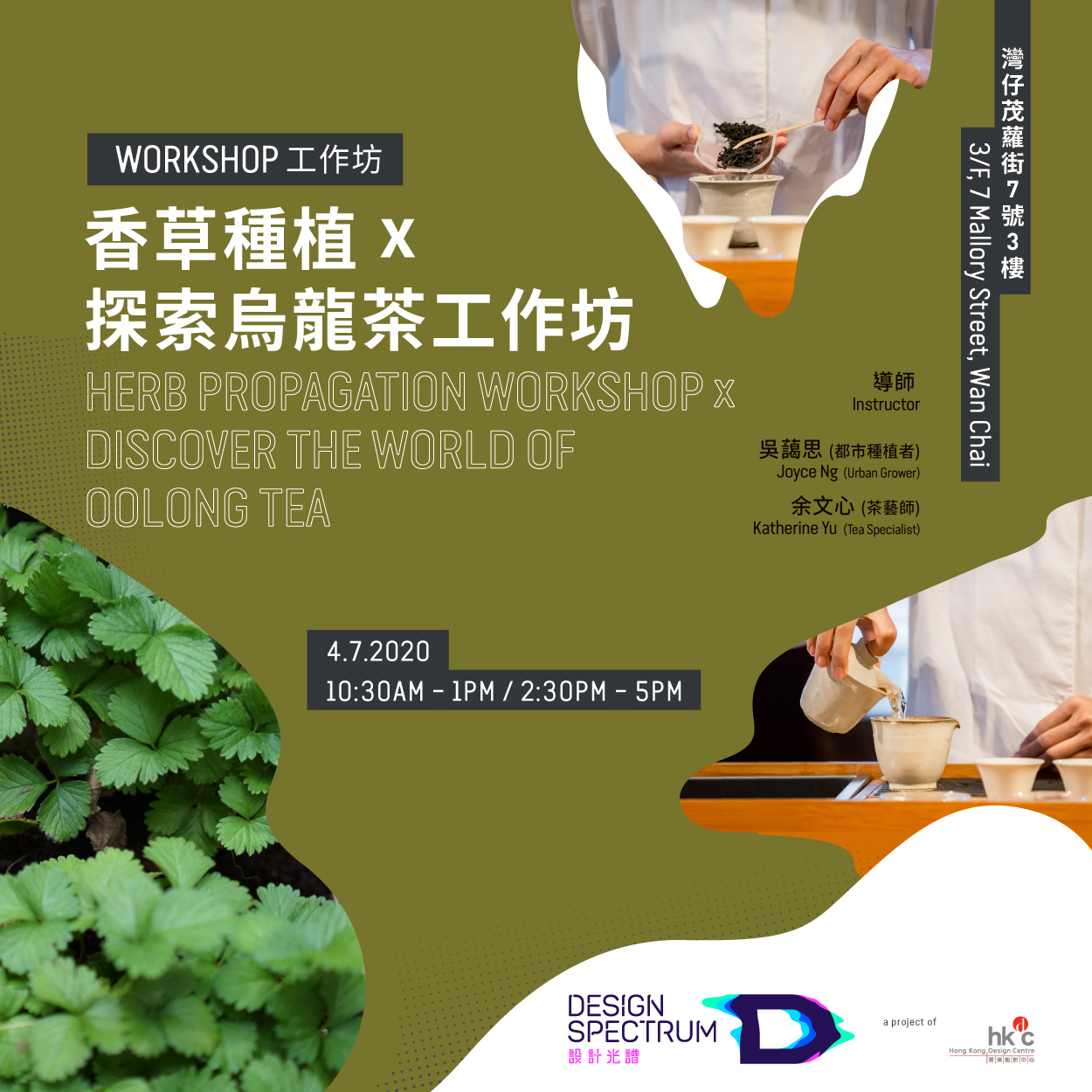 Herb Propagation Workshop x Discover the World of Oolong Tea
Herb Propagation Workshop is now cross over with Tea Class into one! This workshop will be divided into two parts. In first part, participants will learn how soil mixture affects the plant and how to take care of their herb pots at home. In the second part, participants will be guided through by BASAO's tea sommelier team to appreciate 3 types of oolong teas from The Mainland and Taiwan. For these two special classes, herbal tea elements will also be added in!
VENUE
3/F
DATE & TIME
4.7.2020/ 10:30am - 1pm /
4.7.2020/ 2:30pm - 5pm
NO. OF PARTICIPANT
10
LANGUAGE
Cantonese
Joyce believes in nature, as well as human nature.
From the fields to urban communities, she would like to take growing plants as a bridge to connect more people and enjoy plants and its very essence.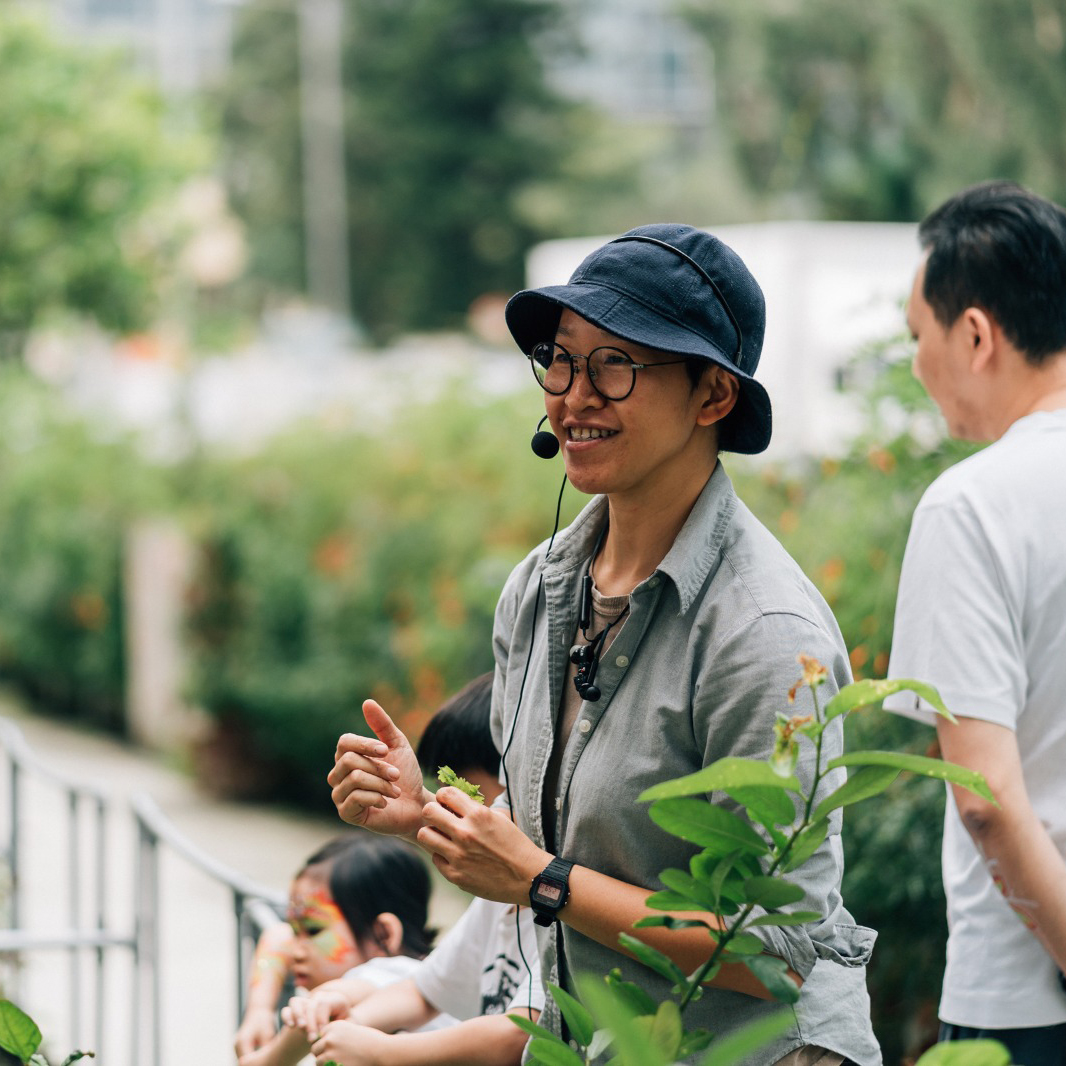 Joyce Ng
Urban Grower
Katherine Yu Man-sum, born in Hong Kong, studied tea under Master Yeung Chi-sum, a tea pioneer in the 1980s. Devoted to tea studies for two decades, she is a tea master and trainer certified by the Chinese authorities.
Yu is also the founder of tea house "Teaism", the director of Moonlit Cultural Limited, Tea Master of BASAO tea Hong Kong, the instructor of Twinings Hong Kong, and the former Chief Operating Officer and Supervisor of Heritage Tea House Hong Kong. Yu is also an experienced tea master qualified with Senior National Tea Artist, Tea Master Trainer (TETTIC), and International Tea Sommelier (ITMA).
Yu believes that Chao Tao reflects the beauty of life. Inspired by meditation, a way to communicate with one's inner self, she is now exploring and experiencing the infinite possibilities of tea.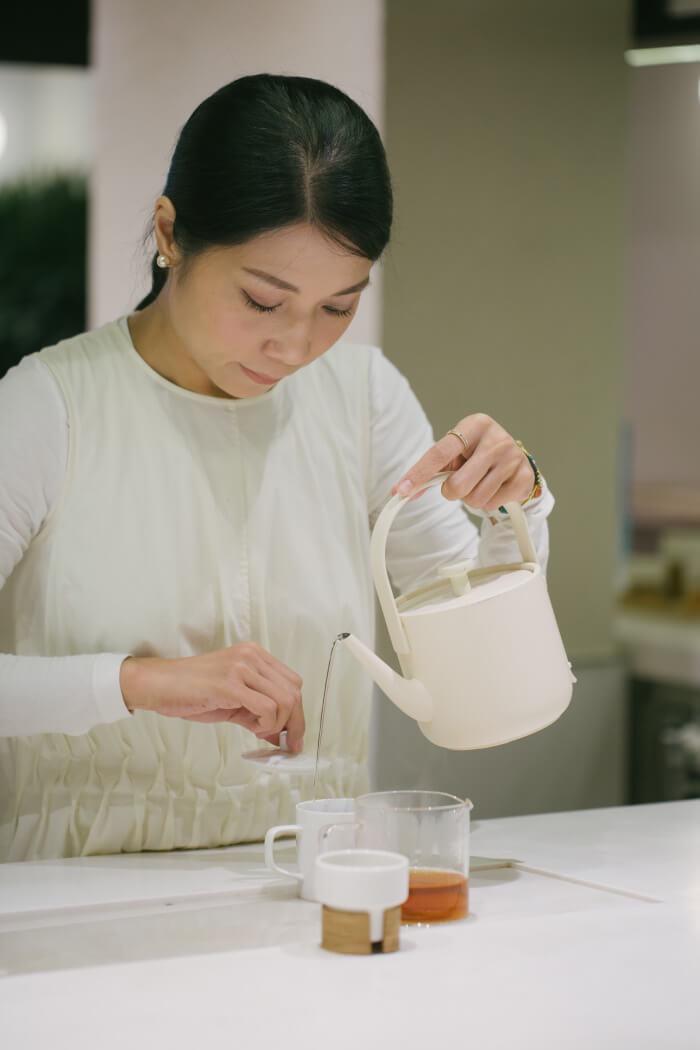 Katherine Yu
Tea Specialist