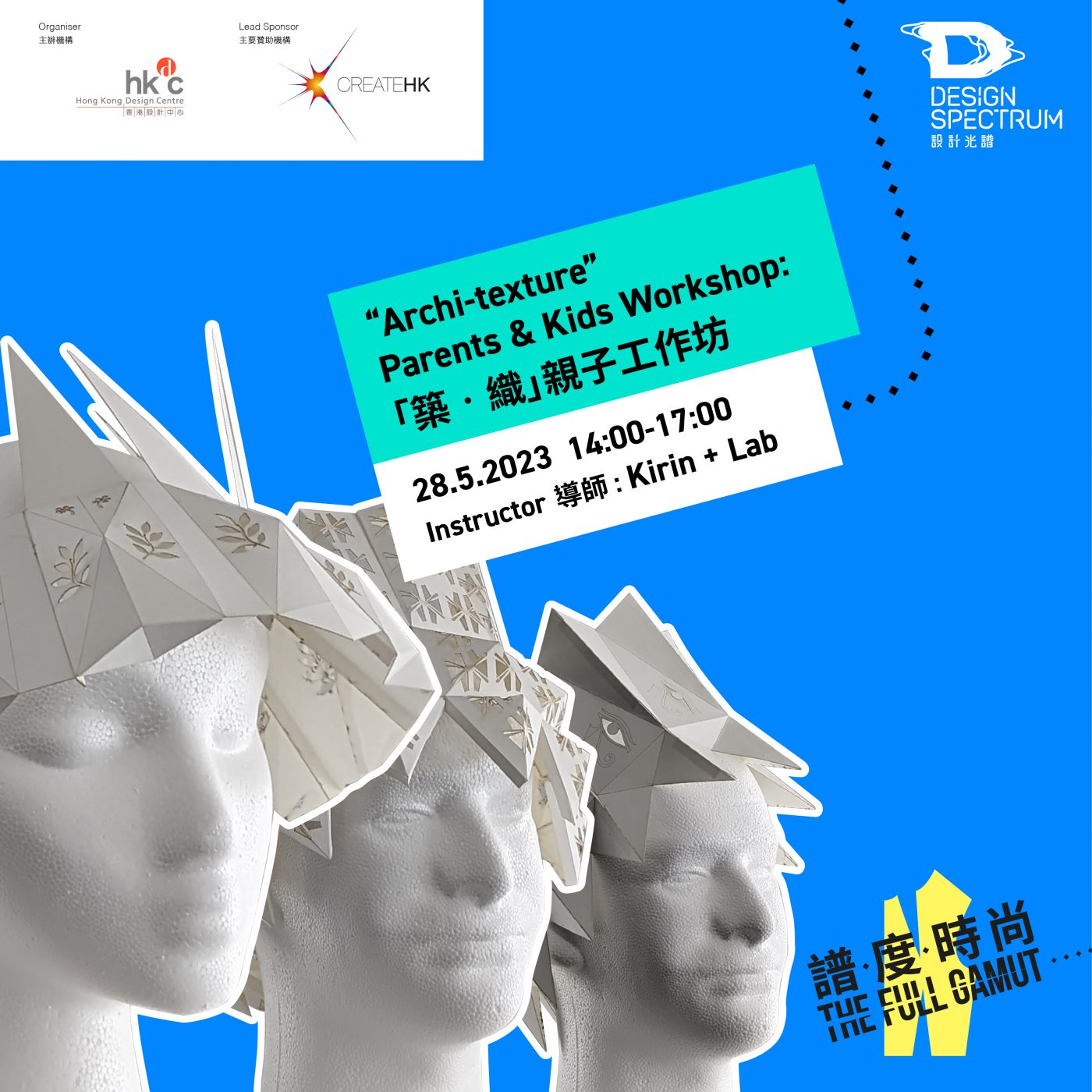 【The Full Gamut】 "Archi-texture" Parents & Kids Workshop
Clothing provides the first house of human body. "Archi-texture" expands on the notion of architects as weavers by investigating the ideas of cross-disciplinary through wearables created from analog and digital techniques. These projects explore the relationship between fashion and architecture by using the body as a carrier. In this parents & kids workshop, through pre-prepared laser-cut paper templates by Kirin + Lab, each pair of participants will be led by instructor to imagine the possibilities of the landscape of fashion by making an "Archi-texture hat".
Remarks for Participants:
– Upon completing the registration, the participant is deemed to have accepted all terms and conditions of the event, the official rules as stipulated and to those that may be later introduced by the Organiser.
– Each pair of participants will complete one "Archi-texture hat" in the workshop.
– Design Spectrum reserves the right to cancel the registration of any participants who provided false contact information.
– The Organiser reserves the rights of final decision on terms and conditions without prior notice.
VENUE
East Wing, 2/F, 822 Lai Chi Kok Road
DATE & TIME
2023.05.28 2:00 - 5:00pm
NO. OF PARTICIPANT
15 pairs per session
LANGUAGE
Cantonese
Age
Children aged 5 – 12 (each child should be accompanied by 1 parent or guardian)
Kirin + Lab is a 2022 Red Dot Award winning design firm. Their work spans across architecture, interior, landscape art, sculpture art installation and multimedia art. Kirin + Lab do not limit their design in any pre-set boundaries, but rather they welcome challenges and take innovative experiment in all their projects. They believe through continuous experimentation in pushing material limits can achieve design beyond one's imagination.
Kirin + Lab 's projects have won numerous international awards, including the 2023 Muse Award, 2022 Red Dot Award, 2022 Asia Design Award, 2016-2022 A' Design Award, 40 under 40 (China), 40 under 40 (Perspective Magazine), and 2017 City Dress-up Winner, among others.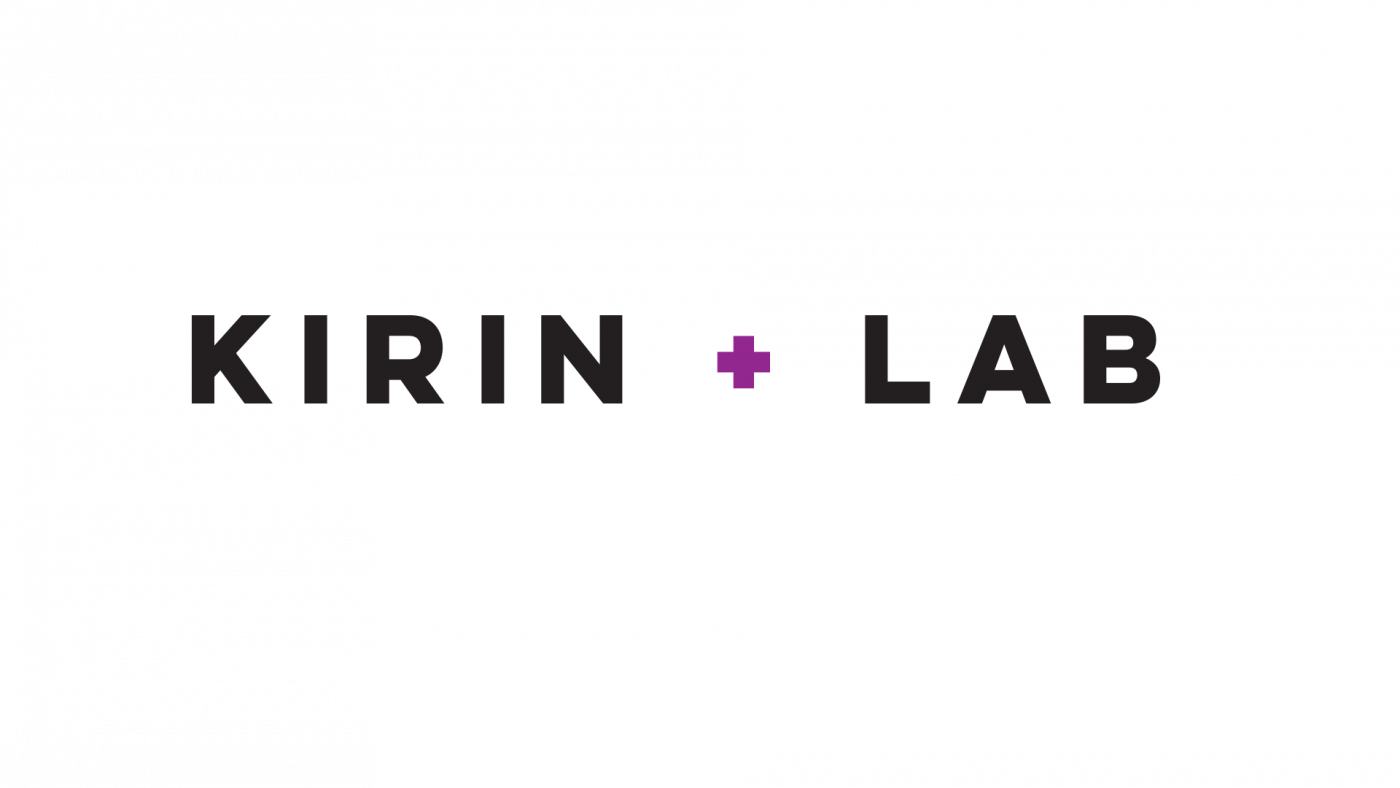 Kirin + Lab