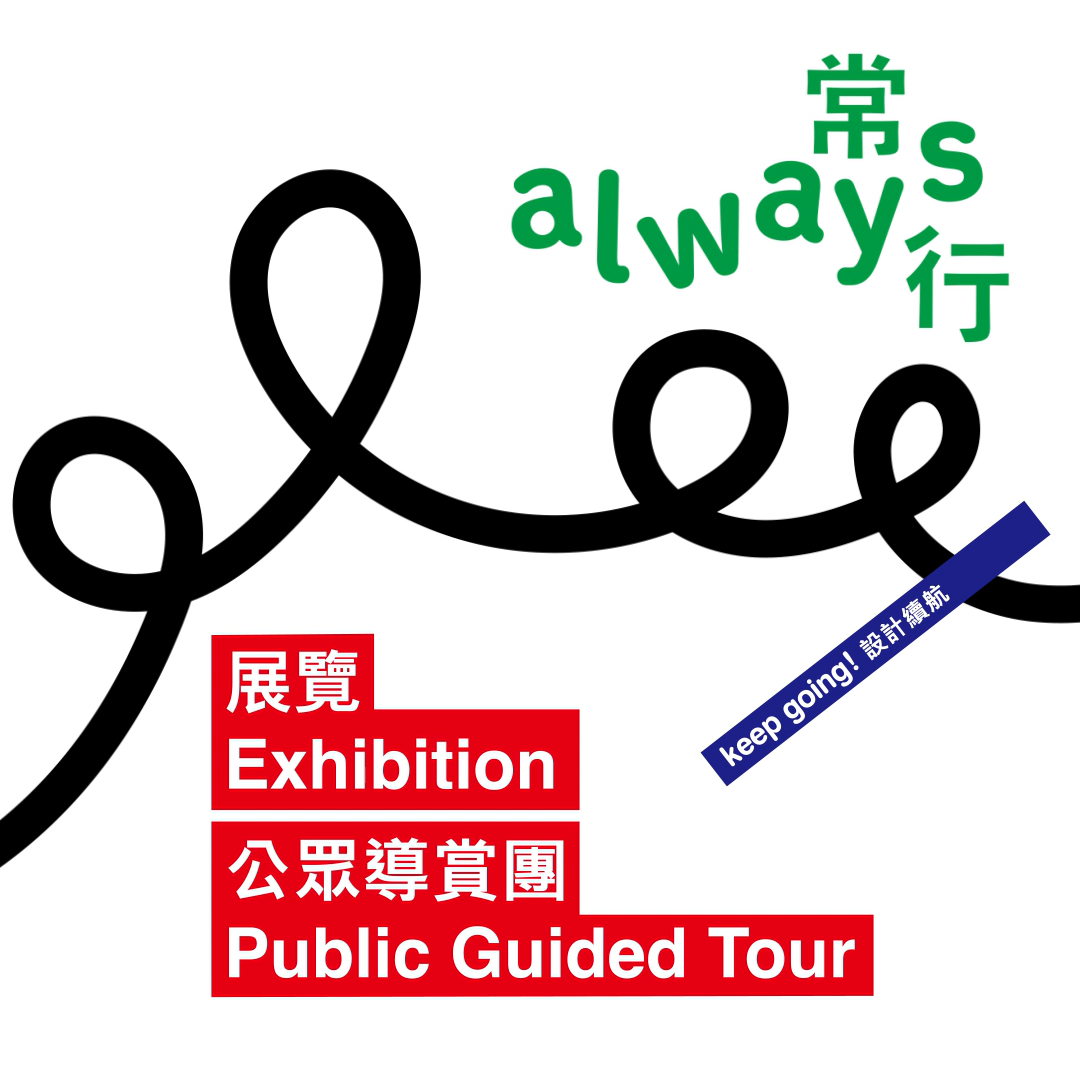 【always】Public Guided Tour
From sparking awareness to instigating a series of actions, human behaviour is gradually formed over time until it becomes like a habit, and is part of our 'always'. 'always' exhibits over 50 design projects that span across different generations, forms and spaces.
Join our guided tour and explore how design is shaping our city!
Remarks for Participants
– All participants must wear a mask at all times during the activity. Eating and drinking is not allowed. Participants without wearing a mask will not be admitted.
– Participants are encouraged to use alcohol hand sanitizer before entry.
– Enjoy the exhibition and maintain social distancing.
– Children aged under 12 must be accompanied by an adult.
– In light of the current pandemic situation, the organizer reserves the right to cancel, postpone or change any details such as dates of all events. Participants will be notified through emails or phone calls.
– Hong Kong Design Centre reserves the final right for permission of entering the exhibition venue.
VENUE
HG10-HG12 & HG19, PMQ, Central
DATE & TIME
2023.02.05 & 2023.02.18
2:00pm – 2:45pm / 4pm – 4:45pm
NO. OF PARTICIPANT
15
LANGUAGE
Cantonese