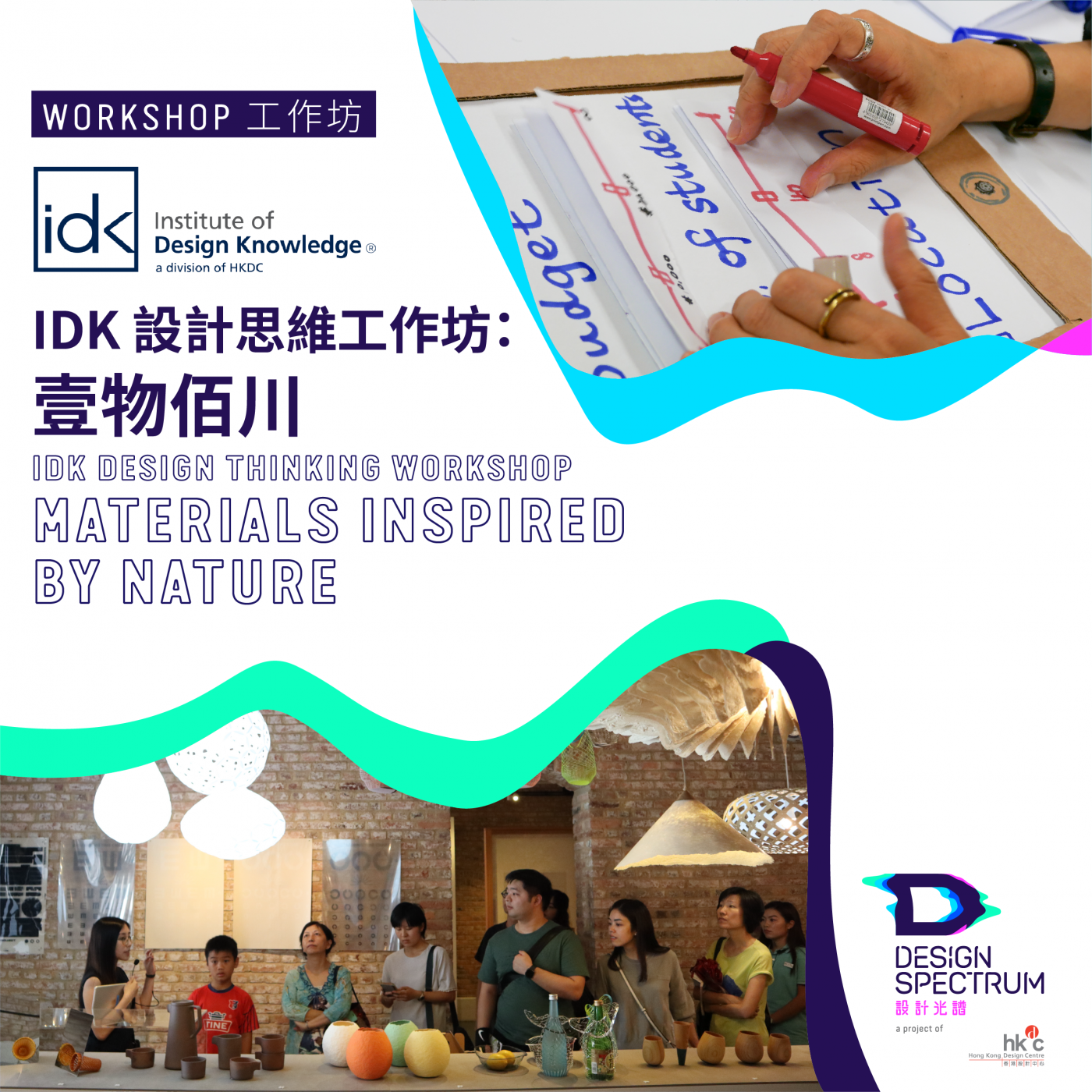 IDK Design Thinking Workshop: Materials Inspired by Nature
Ever wonder how you can innovate with Design Thinking? In this workshop, you can learn from Institute of Design Knowledge (IDK) the problem-solving approach and explore new material possibilities via co-design process.
Format:  Short lectures & group exercises
Difficulty: Beginner
Target: Designers, students and people interested in Materials and Design
Registration on a first-come-first-served basis
Design Spectrum x IDK Design Thinking Workshop Series
The workshop series aims to explore the inspirations brought by visionaries behind Design Spectrum's concurrent exhibitions, and to re-discover the connections between Design, Creativity and Innovation.
About Institute of Design Knowledge (IDK)
The Institute of Design Knowledge (IDK) imparts design knowledge and innovation training to enhance the competitiveness of local industries by exploring, developing and sustaining innovative approaches in the workplace.
VENUE
3/F Exhibition Area
DATE & TIME
10.08.2019 / 2:30pm – 5:30pm
NO. OF PARTICIPANT
20
LANGUAGE
Cantonese