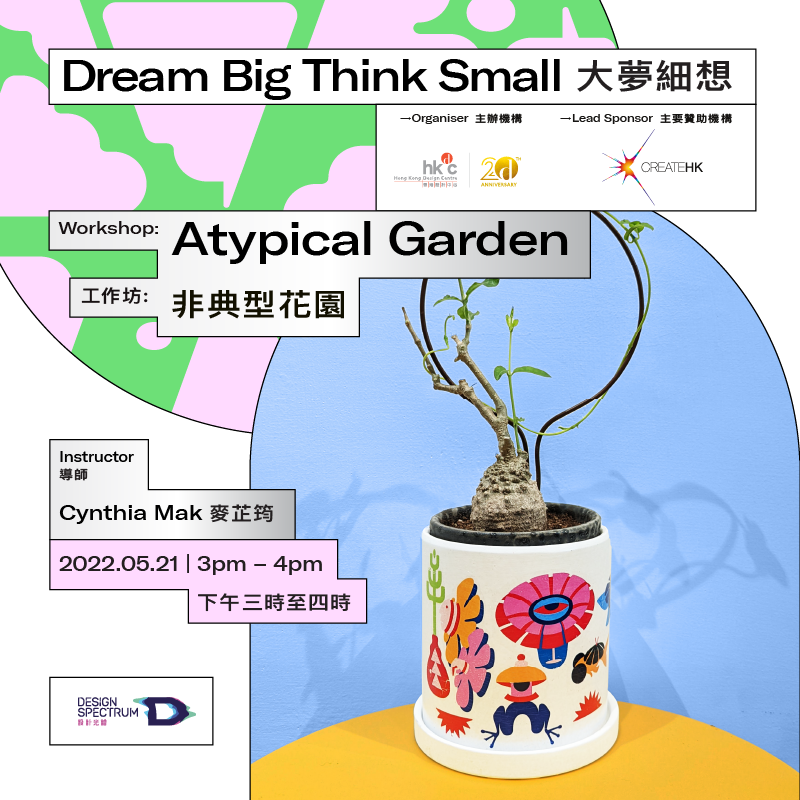 Atypical Garden
To design and create your dream garden on your ceramic pot. Through the doors of Cynthia's imagination of an atypical garden of strange creatures and unknown plants, participants can take part in creating their own plant pot with Cynthia's artworks. Each pot will also come with a mystery seed and soil for participant to grow their plant inside their own creation.
Remarks for Participants:
– All participants are required to take temperature check before admission. Participants with fever symptoms will not be admitted.
– Following the full implementation of the "vaccine pass" requirement on all catering and scheduled premises, all participants must use the "Leave Home Safe" mobile app to scan the QR code of the venue to be displayed in the venue and  present the QR code of their own local COVID-19 vaccination records (electronic vaccination records) or COVID-19 Vaccination Medical Exemption Certificates in the app to the on-site staff before entering the venue.
– All participants must wear their own masks at all times during the activity. Eating and drinking are not allowed. Participants not wearing masks will not be admitted or stay inside the venue.
– Participants are encouraged to use alcohol hand sanitizer before entering the venue.
– In light of the current pandemic situation, the organizer reserves the right to cancel, postpone or change any details such as dates of all activities. Participants will be notified of such changes through emails or phone calls.
– Hong Kong Design Centre reserves the final right for permission of entering the venue.
VENUE
3/F Exhibition Area
DATE & TIME
2022.5.21
3:00pm - 4:00pm
NO. OF PARTICIPANT
20
LANGUAGE
Cantonese
Target
General Public
Age
12+
Hong Kong-based designer and artist Cynthia Mak, who started her fashion career as a co-founder of knitwear label CYNTHIA & XIAO, has now expanded into the art world with a mission to create art that spreads joy and love.
In 2021, the pandemic created new challenges, but gave Cynthia more time to once again explore her passion for art. She found painting with a brush to be relaxing and therapeutic. She loved the total control she had over the entire process. It reminded Cynthia of her younger self, using her art to express herself. And just like that, she embarked on a new journey of artistic exploration.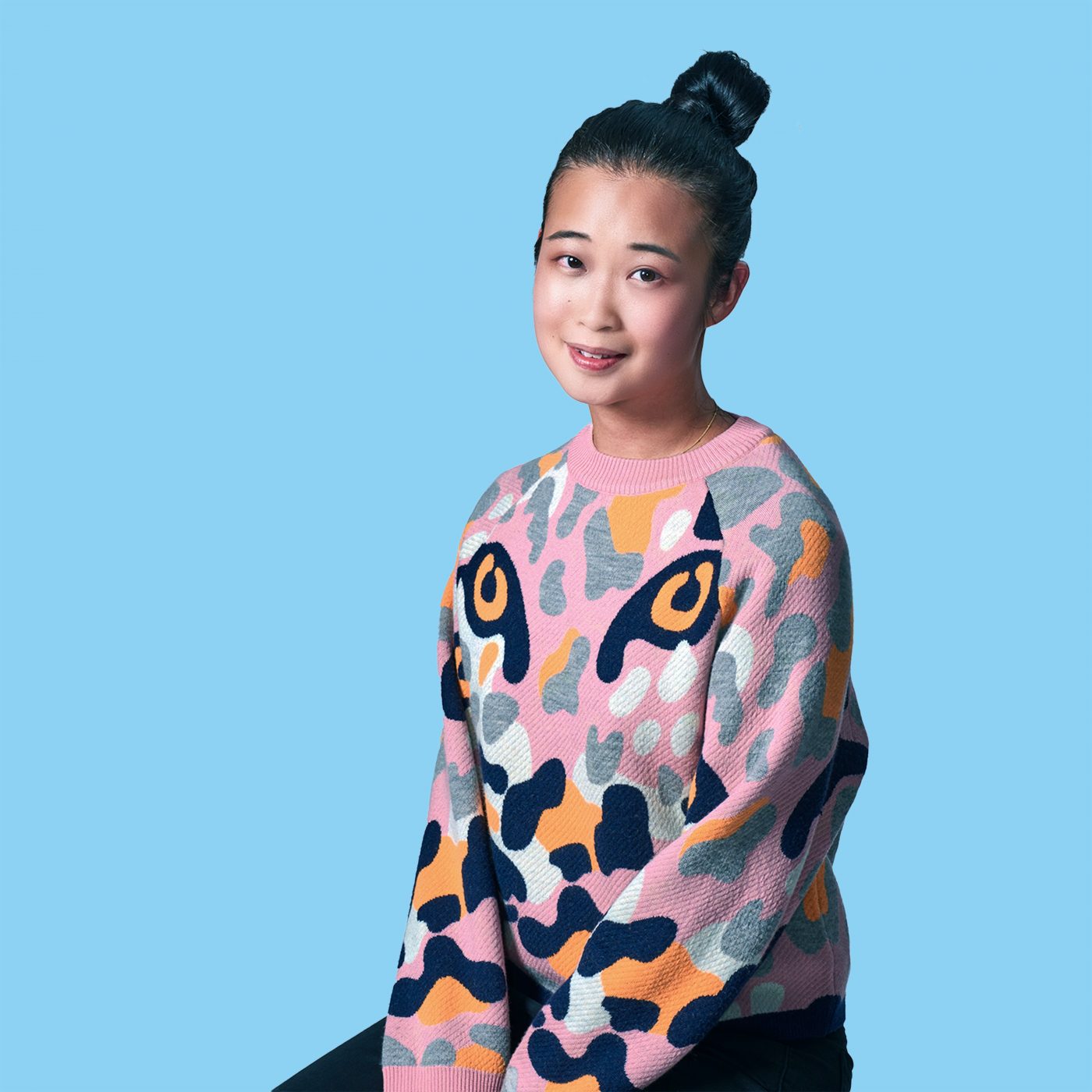 Cynthia Mak